This news article was originally written in Spanish. It has been automatically translated for your convenience. Reasonable efforts have been made to provide an accurate translation, however, no automated translation is perfect nor is it intended to replace a human translator. The original article in Spanish can be viewed at
Pfizer Salud Animal forma sobre nutrición en ganado ovino
Pfizer Animal health form on nutrition in livestock ovino
10 January 2012
During the days 19 and 20 December, took place in León, a course of specialisation in nutrition in livestock ovino framed in the Program of Services of Value Added (GO) of
Pfizer Animal Health
. The course, headed to technicians of the sector interested in animal feeding, gave in the Faculty of Veterinary of the University de León by professors of the mentioned Faculty and of the CSIC.
The professor and veterinary Jesús Salvador González spoke of the nutritious assessment and the nutritious needs of the animals. To continuation, Francisco Javier Giráldez explained the physiological bases of the control of the ingestion, concluding the first day of theoretical contributions with Secundino López, the one who informed of the additives in the feeding of the livestock ovino.
The following day, of character more practical, to charge of Rodrigo Peláez, centred in the rationing. By his part, Ángel Ruiz Mantecón, showed distinct alternatives of feeding in ovino of milk, especially in the importance of the management-technical economic like tool to improve the profitability of the exploitations.
The course finalised with the visit to the Institute of Ganadería highland and to an exploitation of livestock ovino lechero.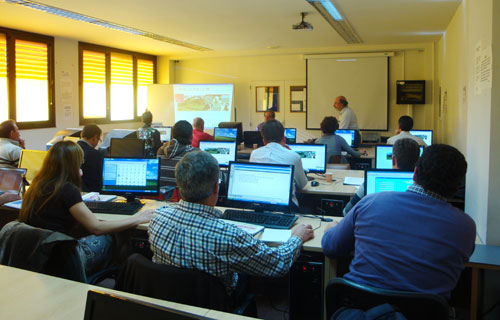 The course, organised by Pfizer Animal Health, conjugó formative sessions with visits guided.