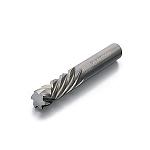 Poco a poco, cada vez son más los componentes de ingeniería que sucumben a las ventajas de los materiales de composites. Al fin y al cabo, los composites son más resistentes en cuanto a peso que el aluminio, el acero y el titanio, lo que los convierte en extremadamente atractivos para los diseñadores de sectores como el del automovilismo, la marina, la energía eólica, el ocio e incluso la automoción...
[+]
Redacción Interempresas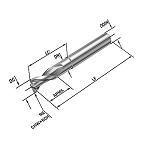 Los fabricantes o talleres que necesiten radios de punta específicos o una fresa con una longitud especial de herramienta para mantener el voladizo lo más corto posible ahora pueden sacar partido de la nueva oferta Tailor Made de Sandvik Coromant de fresas de ranurar CoroMill...
[+]
Redacción Interempresas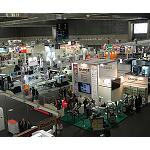 El lema de la BIEMH 2014, "una gran feria, con grandes soluciones, para hacer grandes negocios", se ha completado durante su celebración con más innovación, más empresas, más producto, más visitantes y más compradores. Un total de 35.500 personas, un 4,2% más que en la edición anterior, visitaron del 2 al 7 de junio la 28ª edición de la Bienal de la Máquina-Herramienta...
[+]
Editorial Interempresas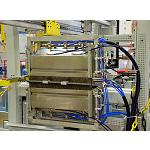 Spraying Systems is pioneering world-wide in systems of pulverización for the industry. Between his manufactured stand out the systems of lubrication AutoJet. These systems provide an only performance, by means of the use of the last technologies in pulverización as it is the control of discharge by pulses PWM, the electrostatic lubrication or the use of systems calefactados for pulverización of oils very viscous...
[+]
Oscar Gonzalo of IK4-Tekniker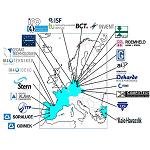 The European project Intefix, led by IK4-Tekniker and funded with 7,5 M of euros by the VII Program Mark of the European Union, has like aim improve the productivity of the processes of mechanised and reinforce the industry of the products of high value added.
[+]
Editorial Intermpresas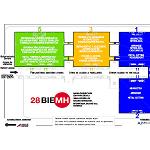 With a total of 1314 signatures expositoras of 27 countries, 12% more than in the last edition, international marks leaders, new sectors, near of 800 machines of big provision, 300 novelties and formative conferences, the 28ª Biennial Spanish of Machine-Tool will be a big fair, with big solutions, to do big businesses.
[+]
Christer Richt, technical editor of Sandvik Coromant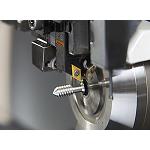 The medical devices are and keep on being subjected to fast changes, what supposes a big pressesure for the manufacturers of these components. Even some of the most basic pieces, like the screws, have evolved regarding type, design and requirements of quality and of supply. In reply, and to satisfy the requirements of this increasing industry, the machinery, the methods and the tools also are evolving...
[+]
Editorial Interempresas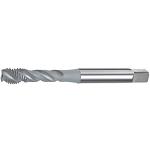 In the actuality, and definitely in the future next inside the context of politics of energetic saving, increasingly the industry looks for to reduce the weight of the components and thus it goes in increase the employment of light materials and one of them are the alloys of aluminium and magnesium...
[+]
Editorial Interempresas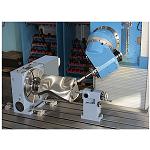 Dolphin Components attends to the Biennial of Machine-Tool of Bilbao with a representation of the marks that commercialises. Like this, the visitors can know some of the solutions for the industry that contribute signatures like Parkson, Air Turbine, and Lehman.
[+]
Rdacción Interempresas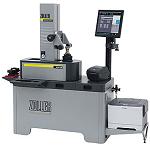 The new machine of adjust and measurement of Zoller Smile/Pilot 2 mT for tools of cutting that the visitors of BIEMH can be in his stand continues his history of success with the series Smile of Zoller...
[+]
Redacción Interempresas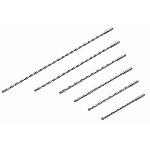 Walter AG extiende su oferta de brocas piloto y brocas de taladrado profundo. Además, presenta innovaciones de taladro profundo en paquete doble con la marca Walter Titex.
[+]
Walter Frick, periodista especializado de Weikersheim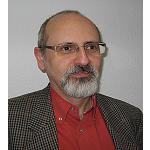 Marilyn Monroe ya decía hace más de 50 años que "el diamante es el mejor amigo de la mujer". Mientras tanto, éste ha sido considerado el mejor amigo de matriceros de materiales ligeros, quienes trabajan codo con codo con materiales duros, numerados de igual manera entre los matriceros de materiales ligeros.
[+]
Redacción Interempresas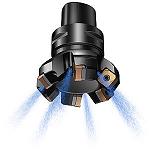 Durante el fresado en acero inoxidable hay que superar muchos retos, incluyendo dificultades en la formación de la viruta, la vida útil de la herramienta y la productividad. Las más recientes geometrías de plaquita para CoroMill 345 han sido diseñadas específicamente para ofrecer la ligera acción de corte y las bajas fuerzas de corte necesarias para superar estos retos...
[+]
Editorial Interempresas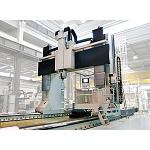 Manufactured by the company Jobs of Piacenza, JomaX is a family of big centres of milling horizontal and vertical of high power...
[+]
Editorial Interempresas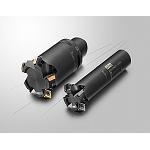 With the end to surpass the problem to need multiple specific milling cutters in the cambiador of tools of a centre of mechanised to create different chamfers in the component, Sandvik Coromant now offers CoroMill 495, a universal tool that guarantees that the workshops only require an only strawberry of achaflanar to realizar several operations of achaflanado different...
[+]
Editorial Interempresas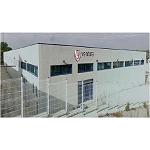 Faithful to his philosophy, the Catalan company Ventura Precision Components has based his constant growth in the investment in the best technology of Production and of Control of Quality. "Our strategy consists in building relations on a long-term basis with our customers, offering them ours collaboration in all the process of manufacture of a component".
[+]
Editorial Interempresas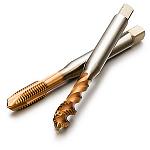 The new CoroTap–XM of Sandvik Coromant is a range of males of roscar easy to select for customers that confront to a crowd of materials and/or to the need to change constantly between sizes of small and average batch. The flexibility of these innovative males of roscar is the result of the combination of qualities optimised and exclusive geometries created especially to work in the cambiantes surroundings of these workshops...
[+]
Editorial Interempresas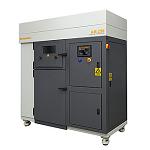 In MSP are specialists in engineering advanced. They have provided savings of costs of production valued in million euros to manufacturers of the aerospace sector of all the world in the main international projects.
[+]
Editorial Interempresas
The 28ª Biennial Spanish of Machine-Tool will explain again with the participation of Gimatic Spain to show some of his last products linked with his lines of handling and mecatrónica. In the pavilion 5 stand H-35 the visitors can analyse and see how work his pinzas electrical angular, radial and parallel; his electrical actuators newspapers; and his electrical rotary presses tables and pneumatics...
[+]
Editorial Interempresas
The specialist in technology of fixation and systems of hold Schunk take advantage of his participation in BIEMH to exhibit all the novelties launched along this year, updates of produtos and enlargements of some of his more successful ranges.
[+]