This news article was originally written in Spanish. It has been automatically translated for your convenience. Reasonable efforts have been made to provide an accurate translation, however, no automated translation is perfect nor is it intended to replace a human translator. The original article in Spanish can be viewed at
SolidWorks World 2011: una oportunidad tejana de socializar el diseño, y más
From 23 to 26 January 2011, in San Antonio, TX
SolidWorks World 2011: an opportunity to Tejano socialize design, and more
Joan Sánchez Sabé
12/11/2010
November 12, 2010
SolidWorks has announced the upgrade of its agenda for its big annual event: SolidWorks World. It will take place in the city of San Antonio, TX, United States, between 23 and 26 January of next year.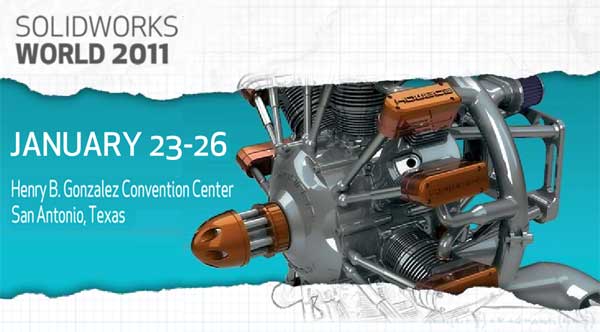 Image of the SolidWorks World 2011 edition ad.
The opinion of a leading participant
One of the rapporteurs in this edition is Andrés García Granada, PhD mechanical engineer and Professor in the Department of industrial engineering of the IQS of the universitat ramon llull. Submit a 'Break Out Session' entitled ' Simulation and Design Implementation at IQS' (implementation of simulation and design in the IQS). In addition, he has participated as student in previous editions of SolidWorks World.
Interempresas has had opportunity to know his assessment: "I, personally, consider attending this event both for universities and businesses interesting." I based on three points: improves use of SolidWorks, presentation of Accessories and cutting-edge technologiespresentation"."
Having attended previous editions of SolidWorks World has served Granada Garcia in his professional activity: "throughout the Convention are shown all kinds of experiences in the use of SolidWorks to help optimize the process." For example I learned in
SWW2009
that could configure it to do an optimization of the design process and I set out to do simulations fluidodinámicas, after attending a practice session. In addition, many plugins type 'gold partner' that can connect to the program to make a few specific tasks are shown. In my case assessed the purchase of accessories for machining"."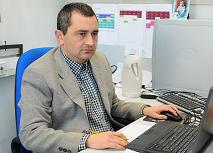 Andrés García Granada.
"Something really interesting is to see technologies that I can incorporate into my development." For example in SWW2009 were many
businesses of printing in 3D
and now in IQS we already bought a couple, and we have budget to purchase any more, so her can teach anything that comes out of SolidWorks 3D"."
Finally, add a third element to take into account: to develop the network. "As in all the conventions which are attended by hundreds of engineers, the most important benefit is to contact companies in the USA are not our competition in Europe, but with which we share many experiences in development".
The opinion of the undersigned
Interempresas has had opportunity to report on SolidWorks World in their 2009 and 2010 editions. For anyone who has interest in industrial design (and not industrial), and everything around it, it is a great opportunity to do four things:
About getting caught. I.e. knit network, meet people, know companies, know technology, meet colleagues from other parts of the world with common interests and shared problems, to realize that it is not alone in the world. In a period of history that is being given a high profile to virtual social networks, this is a great opportunity for social networks, no less important.
Learn. I.e., discovering that the tools that one uses can be used for more than one thought. Learn that they can be used in a way more efficient, rapid, agile. Discover that there are more tools which one thought. Discover that some of our problems already them been resolved someone, and that rather than reinvent the wheel...
Get to know. What is he doing the rest of the world? What does my competition? Where is this world moving? In the knowledge society, not all knowledge is acquired 'on-line'.
Have fun. Yes, certainly in the midst of a crisis it is bad to say that 'this is fun'. But design, innovate, invent, do new things or give new applications to existing ones, requires a certain State of mind. The good humor, certainly helps reach that State.
For who needs to convince the head (or convince yourself) the advantages and benefits of participating, the Department of marketing of the organizing company has prepared a
letter of justification
, as well as a
video of justification
.
The two previous editions which have attended not have been marked by the large number of Spanish participants. We hear and listen to a variety of languages: English, the dominant, Japanese, Indian and Chinese, (it had not always very clear what what) in second position. There were also French, German, English, Portuguese and Italian. And even Czechs, poles and Hungarians. There were also Spanish speakers: Mexicans, Chileans, Argentineans, Peruvians,...
But the Spanish peninsular... heard very little. He was conspicuous by his absence. Does it have something to do with the level of real innovation in this country? So much talk about r & d, why it shows so little in practice?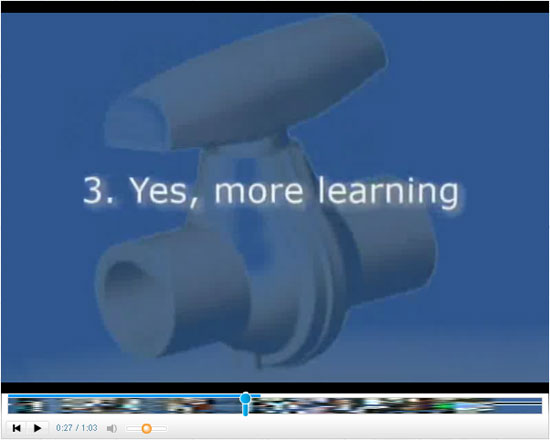 Previous editions
Network with SolidWorks
In anetworkworld I ated, some references:
Related Companies or Entities
Dassault Systèmes España, S.L. (Solidworks)