Redacción Interempresas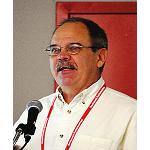 La necesidad de reemplazar un sistema de control distribuido obsoleto ha llevado a Kimberly-Clark a migrar a una plataforma de control unificado, lo cual ha mejorado la eficiencia y logrado significativos ahorros de mantenimiento durante los procesos de fabricación de los pañuelos desechables Kleenex.
[+]
Redacción Interempresas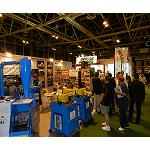 El Foro de Soluciones Medioambientales Sostenibles, FSMS 2014, cerró con éxito su primera edición, organizada por Ifema, los días 11 al 13 de junio pasados, en la Feria de Madrid. Un total de 9.163 participantes profesionales, procedentes de toda España y de 33 países, y 426 empresas, de 17 países, se dieron cita en los pabellones 2, 4 y 6 del recinto ferial de Ifema, con motivo de esta novedosa convocatoria en torno a la sostenibilidad...
[+]
David Muñoz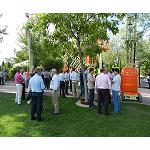 Plataformas Elevadoras JLG Ibérica, filial en España del fabricante de plataformas aéreas y manipuladores telescópicos JLG (compañía del Grupo Oshkosh), organizó el pasado 5 de junio un evento en Alcalá de Henares (Madrid) para dar a conocer a su red de distribución, clientes y medios de comunicación, su nueva estructura comercial y de servicio técnico, mostrar algunos de los más innovadores modelos que componen su gama...
[+]
Editorial Interempresas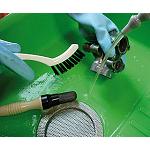 A lavapiezas easy to use and respectful with the environingingment and with the health of the workers. Like this it is the solution that offers the device Mewa Bio-Circle for the cleaning of pieces, with which Mewa, one of the main companies of the sector of textile management in Europe, complements his service of reuse of cloths of cleaning for workshops, industry and printers...
[+]
Editorial Interempresas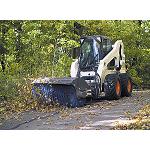 Bobcat has of four types of sweepers and an optional lateral brush to instrument his loaders compact. All they join up by means of the exclusive system Bob Tach, stick fast, simple and very practical.
[+]
Editorial Interempresas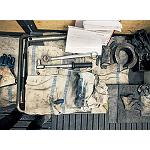 Mewa, company of the sector of textile management, saved during 2013 50% of the consumption of water employed thanks to his technician of recovery of water for cleared and wash. In comparison with the conventional procedures, the technician in waterfall allows to save the half of this very esteemed. The still useful water of the last cycles of cleared filters , treats and reutiliza for other cycles...
[+]
Editorial Interempresas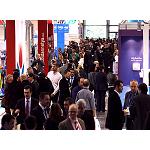 At the beginning of February took place the fair Hygienalia-Pulire 2014, to which assisted more than 3.300 professional visitors. This fair composes of a wide offer with presence of all the sectors related with the hygiene and professional cleaning. Besides it has registered an increase of pertinent visitors of Madrid and Catalonia.
[+]
David Muñoz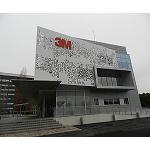 The past month of November, 3M Iberia inaugurated in Madrid his new Centre of Innovation, a space of 3.000 m2 distributed in four plants, that the company is employing like point of conjoint work with customers and consumers, boosting with all they "the innovation colaborativa". A group selecto of technical media, between which found Interempresas, had the opportunity to visit the past day 15 January, these vanguardistas installations...
[+]
David Pozo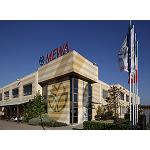 Any one could ask if commercialise technical cloths and commission of his maintenance can be a profitable business that move tens of million euros to the year. As the answer is a himself rotundo. The German multinational Mewa is one of the main companies of the sector of textile management in Europe...
[+]
Editorial Interempresas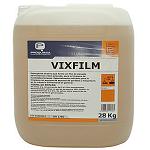 Proquimia has a wide variety of detergents and cleaners for the industry. Between them it finds Vixfilm, alcaline and espumante, developed for the cleaning of surfaces and industrial machinery of wide spectrum and especially for the alimentary.
[+]
Redacción Interempresas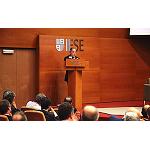 La competitividad y la necesidad de una política industrial clara centraron el debate en el I Forum Amec de internacionalización industrial, que se celebró las instalaciones del IESE el día 1 de julio con Nova Àgora/Interempresas como entidad colaboradora.
[+]
Redacción Interempresas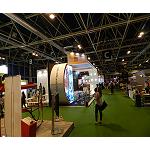 Cerca de medio millar de empresas de los sectores de Urbanismo y Medio Ambiente; Recuperación y Reciclado; Limpieza Profesional, y Alimentación y Bebidas, se han dado cita, del 11 al 13 de junio en Feria de Madrid (Ifema), en el Foro de Soluciones Medioambientales Sostenibles, FSMS, que aglutina a las ferias Tecma y el novedoso Foro de las Ciudades; SRR, y las nuevas Esclean y Envifood...
[+]
Redacción Interempresas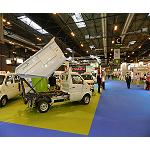 Ifema, entre los días 11 y 13 de junio de 2014, organiza en la Feria de Madrid la décimo séptima Feria Internacional del Urbanismo y del Medio Ambiente Tecma y la cuarta Feria de la Recuperación y el Reciclado, SRR, que vuelven a ir de la mano y esta vez como novedad acompañadas por Esclean, el Salón Profesional de la Limpieza e Higiene y Envifood meeting point, promovido por la Federación Española de Industrias de la Alimentación y Bebidas...
[+]
Editorial Interempresas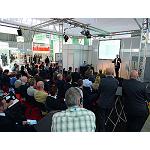 The cleaning of constructive pieces has established already like a decisive step for the manufacture. In addition to the relative requirements to the residual dirt of particular nature or laminar it is necessary to consider, to his time, economic and ecological appearances.
[+]
Editorial Interempresas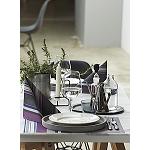 Inspired by the last tendencies in the industry horeca, Tork, marks leader in hygiene and professional cleaning that belongs to the multinational SCA, has created new designs for his payment of services of table Mix´n Match. This new range offers to the professionals of the catering the option to choose different combinations of colours and designs to customise his tables giving them an only and different twist...
[+]
David Muñoz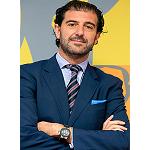 In his more than ten years of life, General for hire of Machinery (GAM), that has from his starts to the elephant like symbol of identity, has pretended 'to step strong in the market' and undertake lines of performance that little or at all had to see with the traditional formulas used in the Spanish sector for hire of machinery...
[+]
Editorial Interempresas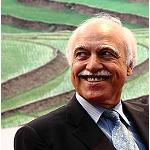 The industry follows working to offer hygiene and health of sustainable way Roberto Berardi, president of the European Tissue Symposium (ETS) and veteran in the sector, explains us which steps is giving the industry to surpass the challenges of the sustainability. When it works in a sector whose prime matter proceeds of the forestrys, is normal to think on a long-term basis...
[+]
Editorial Interempresas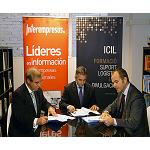 Pere Rock, president of the Executive Committee of Foundation Icil, Juan Ramón Rodríguez, president of the Association Icil, and Aleix Torné, director of Corporate Development of Interempresas, signed around the middle of December an agreement whereby both entities engage to improve the communication in the logistical sector.
[+]
David Muñoz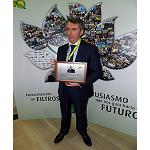 Two months after the demise of Vindemial Aldea Career, founder and president of Filters Cartés, the biennial Congress of this global specialist in leak, celebrated in the Hotel Palace of the Watched of Ávila the days 7 and 8 November, served as deserved homage to this big professional that devoted good part of his life to the world of the filter...
[+]
Drafting Interempresas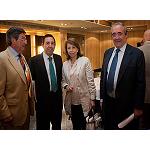 This sector is maintained as top exporter of our country with a weight of 15% of the total amount and a turnover of 33,400 million euros in exports last year. The sectoral Assembly intended 86% of its production to foreign sales (increase of one percentage point with respect to the advance of the beginning of the year). The first four months of 2013 reinforce the operation of Spanish capital goods exports to achieve an increase of 14...
[+]