This news article was originally written in Spanish. It has been automatically translated for your convenience. Reasonable efforts have been made to provide an accurate translation, however, no automated translation is perfect nor is it intended to replace a human translator. The original article in Spanish can be viewed at
Aqualife da a conocer el nuevo sistema Aqualife AFV en Fruit Attraction
Aqualife unveils new system Aqualife AFVS in Fruit Attraction
September 27, 2010
Aqualife
presents the new system Aqualife AFVS in Fruit Attraction. It's a new concept of humidification, both for murals for exhibiting Islands and is designed in collaboration with Spanish and Portuguese market food chains.
The distribution of the fine particles of water is completely automated via software Aqualife, achieving an excellent saturated atmosphere. The preservation of fruits and vegetables is extended in the same room for sale. Allows to get freshest, healthiest and best preserved products translates into increased profits and a differentiation from the competition.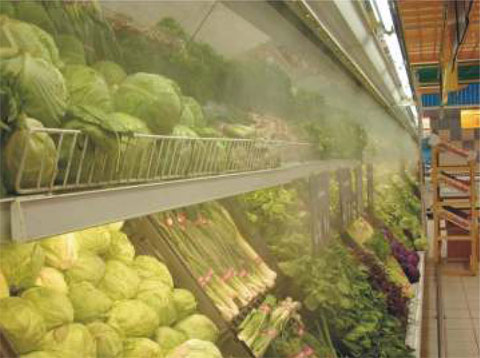 A new concept of humidification for murals and exhibiting Islands.
Related Companies or Entities