This news article was originally written in Spanish. It has been automatically translated for your convenience. Reasonable efforts have been made to provide an accurate translation, however, no automated translation is perfect nor is it intended to replace a human translator. The original article in Spanish can be viewed at
Nace Clemcott, la única mandarina de calidad certificada
Born Clemcott, the unique Tangerine of certified quality
November 29, 2010
Demanding consumers already have at their disposal the most exclusive Mandarin of the market. It was born
Clemcott,
the brand that offers unique mandarins, for its flavor and quality. This initiative of farmers in the Club of protected plant varieties (CVVP) ensures select the best examples of Spanish Nadorcott Tangerine. Easy to peel and flavorful, with much juice, Clemcott guarantees its authenticity with a rigorous quality process that born in the country and ends in the packaging.
Clemcott market from January to April, reaching the consumer for the first time in January of 2011. All the links in the value chain of this variety, are controlled by certifying experts, auditing from its growth and maturation in the tree until its appearance on the market. This process differs to Clemcott as the unique Tangerine of certified quality on the market, ensuring the success of your choice to the consumer.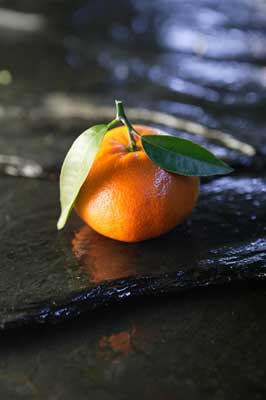 Freshness, more flavor, an excellent balance between sweetness and acidity and a heady scent, makes the finest decision Clemcott to taste mandarins. These mandarins shall easily be distinguished from the rest due to a unique label that identifies the quality and origin of Tangerine, present in all of the secondary packaging.
Farmers wanted to accommodate the tastes of consumers, to innovate with a product healthy, quality and unique in the market. The Mandarin of the Clemcott brand is an optimum product in flavor and shape that will strengthen the hegemony of the Mandarin Spanish with his appearance in January in the main European markets.