This news article was originally written in Spanish. It has been automatically translated for your convenience. Reasonable efforts have been made to provide an accurate translation, however, no automated translation is perfect nor is it intended to replace a human translator. The original article in Spanish can be viewed at
Sick España estrena nuevas oficinas
Sick Spain premières new offices
3 May 2012
From does more than 60 years, the innovation and constant improvement in every aspect constitute a paramount part of the success of Sick to world-wide level. The philosophy of the company no only consists in giving continuous learning but also guarantee the welfare of his team, creating a pleasant environingingment and some surroundings that allows to develop technical tasks, commercial, creative and scientific. It comments Josep María Cervera, general director of the Iberian subsidiary: "Sick Spain has experienced in the last years an important growth in turnover and structure that requires the step did the following level. It has arrived the moment of modernizarnos and install us in some offices with a more current character and luminous that will allow us execute our tasks still more to taste and with greater efficiency".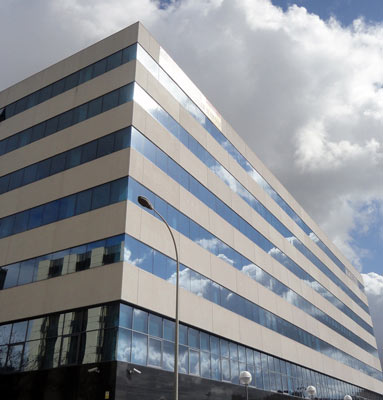 Like this, a team composed by commercial technicians, specialists of product and administration will occupy the new head office of SICK in Spain and Portugal, while a workshop with station of integrated cheese cheese proof will house the department of service in the low plant of the same building. The available delegations delivered by all the Peninsula follow guaranteeing the attention to the fast and competent customer.
The new fiscal steering from 11 June will be:
Sick Optic-Electronic, S.A.
C/ Frederic Mompou, 4B, 5ª Plant
08960 St. Just Desvern
The existent numbers of telephone and fax will keep :
Tel. +34 93 480 31 09
Fax: +34 93 473 44 69
Related Companies or Entities
SICK Optic-Electronic, S.A.