This news article was originally written in Spanish. It has been automatically translated for your convenience. Reasonable efforts have been made to provide an accurate translation, however, no automated translation is perfect nor is it intended to replace a human translator. The original article in Spanish can be viewed at
Alejandro Borrell se incorpora a la dirección comercial de Ozosystems Corporation
Alejandro Borrell incorporates to the commercial steering of Ozosystems Corporation
19 June 2012
Alejandro Borrell Bilbao has incorporated to the commercial steering of Ozosystems Corporation, skilled company in equipment of disinfection and higienización of ozone and equipment of steam. Borrell, with a wide professional path, has directed during the last years the commercial steering of Spain and Portugal of Polti, of the Professional divisions and Medical of equipment of cleaning and disinfection to steam.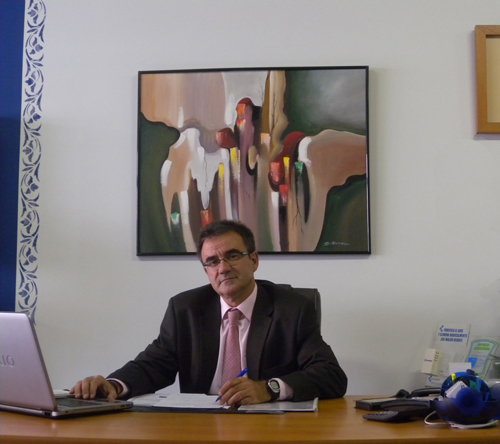 "After exerting my work in Polti, personal and professionally have discovered new technologies in the fields of cleaning and disinfection that cover infinity of markets, in which they are necessary a good salubridad and hygiene. Sectors like the alimentary industry, alimentary storage, transport, hotels, hospitals, between many others is them demanding levels of hygiene that applying the technology that develop in Ozosystems can improve them visibly", affirms Borrell.
On the technology of Ozosystems, Borrell declares: "we Have of the highest technology in applications of ozone, so much portable as in static projects to measure of the customer, have capacity to manufacture equipment to cover any need. It treats of a technology that guarantees the highest length and, this accompanied of the range equipment of higienización and equipment of steam, allows us contribute solve chord to the needs of each customer. Ozosystems Also is betting by the external market and this, joined to my experience in these sectors, means a challenge really gratificante for a professional".