A new high-speed drill and a linear avanzador with clamp, protagonists of the stand of Peddinghaus at BIEMH 2010
May 10, 2010
Peddinghaus
has chosen the BIEMH 2010, located in Hall 1, stand H44 I43, stand for the introduction in Europe of its latest generation Advantage 2 drill and the new linear avanzador with adaptive gripper to their prestigious Ironworkers.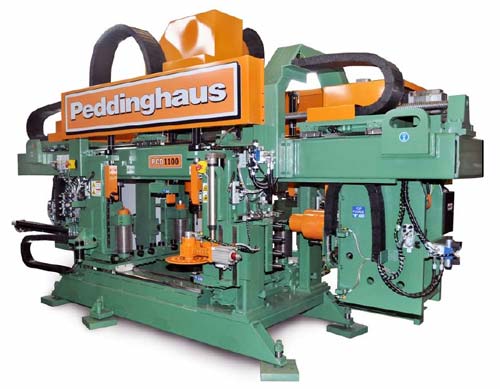 Latest generation Advantage 2 drill.
The drill of beams Advantage 2 is a new rapid production machine. Peddinghaus continues designing systems with its traditional ruggedness, and integrating its characteristic system of drag rollers and measurement by disc, other elements such as electric motors Siemens of 18.5 kW rotating up 2,250 rpm to a gagged mass of material which ensures machining with hard metal of all materialsfor all the diameters, optimal performance and durability of the tool. It has 5 positions and Scribing tools in 3-axis technology 'smart spindle ii', changer. It allows the screw, countersunk, measurement system of last generation and ecological lubrication 'micro Mist' among others.
The linear avanzador with adaptive gripper to the shears / punching machines brand manufactures at its factory in Vitoria allows the automation of these with a very reasonable levels of investment, as it points out the company. Show also other CNC systems, new systems of bending and other accessories that will make your punching shear/press your most productive machine.