Itoplas Engineering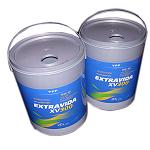 La filosofía de trabajo de Itoplas Engineering se basa en involucrarse en todas las fases del proyecto de su cliente. Aportando un valor añadido en el estudio, desarrollo, implementación y seguimiento del producto. Adaptando los métodos productivos para lograr una óptima rentabilidad de los procesos. Reduciendo a su vez los tiempos de producción y aumentando significativamente la calidad...
[+]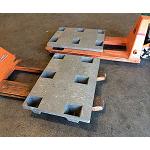 Inka Palet, en su stand E-21 de Empack Madrid, presenta su nuevo palet de plástico 600x800 mm de 4 entradas y encajable, para una capacidad de carga de 500 a 1000 kg. El palet cuenta con media paleta de plástico encajable que permite ser manipulada por los 4 lados con cualquier tipo de elemento mecánico, transpaleta o elevador. Es manipulable tanto por la parte de 600 mm como la parte de 800 mm...
[+]
Redacción Interempresas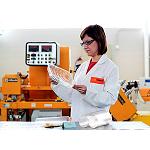 El Instituto Tecnológico del Plástico, en colaboración con otros centros y con el apoyo de empresas como Panrico y Grupo Siro, ha desarrollado una nueva generación de bolsas y bandejas biodegradables fabricadas a partir de PLA obtenido con los residuos de la industria de la panadería.
[+]
Redacción Interempresas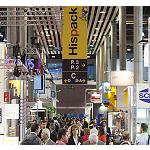 Sostenibles, inteligentes, económicos, multicanal, convenientes y accesibles, personalizables, a prueba de falsificaciones e incluso comestibles. Así son los envases y embalajes que marcan tendencia y que el salón Hispack de Fira de Barcelona reunirá del 21 al 24 de abril de 2015 en su TrendPack Área, un nuevo espacio dedicado a la última innovación en packaging que se estrenará en la edición del año que viene...
[+]
Redacción Interempresas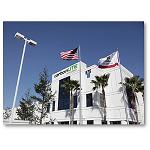 Nestlé Waters North America Inc. está comercializando botellas con el 50% de PET reciclado para las conocidas marcas de agua mineral de EE UU Arrowhead y Resource. El rPET certificado para contacto alimentario lo provee la puntera compañía de reciclaje de PET CarbonLITE de Los Ángeles y se produce utilizando la tecnología bottle-to-bottle Vacurema de Erema, representada en España por Protecnic 1967...
[+]
David Pozo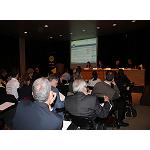 El pasado 29 de mayo, el Instituto Español del Envase y Embalaje reunió en Palacio de Congresos de Fira de Barcelona a casi un centenar de profesionales del sector alimentario. El objetivo de este I Encuentro Sectorial, organizado por el IEEE y Graphispack Asociación, era poner sobre la mesa la nueva regulación que rige un tema tan sensible como es el envase y etiquetado de los alimentos...
[+]
Ruth Jovani, researcher of the Technological Institute of the Packaging, Transport and Logistical (Itene)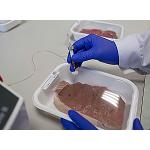 The food and the container are an indivisible couple. The feeding is a primary need and, therefore, the consumption of this type of goods no decrece, rather modifies . That's why in this moment of change the market of the feeding has to bet by new products that cover and adapt to the current needs.
[+]
Editorial Interempresas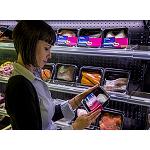 Sealed Air presents an innovation to allow to the sector of the fish in Europe cover the needs of comfortable and appetizing food of the consumer, and at the same time keep well to float in commercial terms. In principle, the abundance of fish in the oceans is positive. Nevertheless, the consistent decrease of his price causes a hard competition in an apparently stagnated market...
[+]
Editorial Interempresas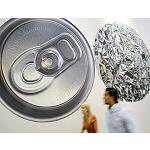 Interpack underlines also in 2014 his paper like the most important fair of international field of the sector of the packagings and the industry of affine processes...
[+]
Nina Jareño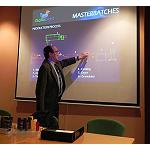 The Commission of Packaging of the School of Industrial Engineers of Catalonia celebrated the past 14 March a new edition of the 'Oriel of the Packaging', a business proposal that gathers to the most stood out companies of the sector in Catalonia to present his novelties. In this edition, the looks centred in the most stood out innovations of the sector, presented with the reports of Josep Lucena, director of Galloplast S.L...
[+]
Irene Relda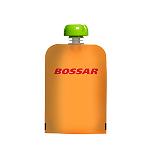 Poco a poco vemos cómo empieza a proliferar en las estanterías del supermercado un nuevo tipo de envase como continente de productos que van desde alimentación hasta productos de droguería. No sólo es una tendencia que, como veremos en este artículo, presenta numerosas ventajas, son muchos los países que ya la valoran como única opción de uso de productos, por seguridad y coste energético y de material...
[+]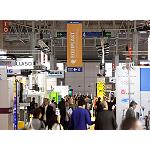 Equiplast, el Salón Internacional del Plástico y el Caucho, celebra su 7ª edición en el recinto ferial Gran Via de Fira de Barcelona, del 30 de septiembre al 3 de octubre de 2014. Con una alta cifra de participación, la presente edición centra su atención en los avances y soluciones que marcan y marcarán el futuro del sector. A cotinuación, presentamos algunas de las novedades que podrán verse en la feria...
[+]
Alberto Morquillas Zabalza, jefe de Producto de Metrotec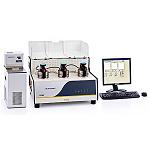 Inicialmente los envases para líquidos inyectados fueron botellas de cristal. Aunque estos productos han sido mejorados a lo largo de los años, hay varias propiedades que no han podido ser corregidas tales como su rigidez, fragilidad, pobre sellado y contaminación del producto que alojan...
[+]
Redacción Interempresas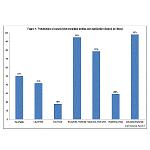 Un informe de la consultora AMI Consulting publicado el pasado mes de abril, ha analizado las tendencias de aplicaciones de uso final y formatos de packaging que influyen en la demanda de botellas de plástico soplado en Europa...
[+]
Redacción Interempresas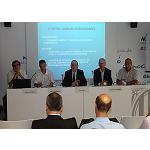 Organizada por el Clúster de Packaging y con la colaboración de ACCIÓ –la agencia para la competitividad de la empresa catalana–, el 4 de junio se celebró la jornada 'Stand-up el futuro del envasado flexible', que reunió a empresas del sector del packaging, diseño gráfico y usuarios finales, y en la que participaron como ponentes...
[+]
Raquel López of the Band, director of the National Association of Poliestireno Expanded (Anape)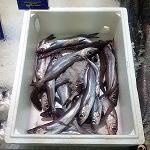 Spain is one of the countries that greater quantity of fish consumes. No only we consume national fish, but we nourish us also of imports. Of the same way, big quantity of the Spanish fish goes out of our borders...
[+]
Carolina Losada. Department of Injection of Aimplas (Technological Institute of the plastic) closada@aimplas.es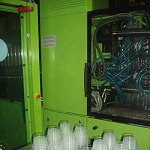 The demand of biopolymers is growing quickly. However, some of the processes of polymerisation of bioplásticos require of the use of metallic catalysts that when remaining retained in the matrix hamper back processes of composting and valorisation of the same.
[+]
Editorial Interempresas
The experience of numerous sectors of feeding and drunk evidence that Diversey Enduro Power marks a clear difference regarding operative efficiency, alimentary hygiene and sustainability, as it signals Sealed Air in the following article.
[+]
Editorial Interempresas
New system Bag-In-Box for drunk carbonatadas, containers with RFID for fish or containers monodosis of oils desechables are some of the novelties in containers and systems of packaging that have launched to the market the last month. The technological centre Ainia has collected in this article a selection of seven launchings in containers of foods in the international field...
[+]
The Cluster Innovation Pack and Packaging of the Comunitat Valencian will allocate in the V Edition of his prizes of Innovation in Design and Sustainability until 4.000 euros for the winning projects and that present students of upper learning or recently titled of all Spain.
[+]