This news article was originally written in Spanish. It has been automatically translated for your convenience. Reasonable efforts have been made to provide an accurate translation, however, no automated translation is perfect nor is it intended to replace a human translator. The original article in Spanish can be viewed at
Maquinabilidad en el límite del desarrollo
The characteristics of the steel Toolox ensures a deep drilling of quality
Machinability on the edge of the development
Source: SSAB Oxelösund AB
22/07/2009
July 22, 2009
For many years there has been the trend among manufacturers of moulds and dies to avoid thermal treatments in their products always that it was possible. Doing so offers several benefits; the obvious, such as costs and shorter delivery times, but also consistency controlled the properties that you can avoid the risk of heat treatment. This trend has become even more essential due to the current situation of difficult economic conditions.
Manufacturers of molds and matrices need to be even more competitive with their costs, but it is also essential to be able to ship products in the smaller possible time, especially when customers make their orders as late as possible.
At the same time, large print runs of production are not so frequent as before, what makes it even less important to treat the moulds and dies thermally to the greatest possible hardness.
To meet this growing interest in avoiding heat treatment, steel manufacturers are manufacturing steel matrix and mold resistant and hard. Currently, previously mild steel with the greater hardness and strength of the market is the so-called Toolox, SSABSwedish steel manufacturer tool steel.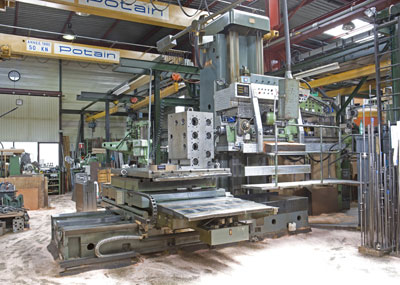 TOOLOX 44 enjoys, for your hardness of 45 HRC, an excellent machinability thanks to its low carbon content and its great homogeneity.
TOOLOX 44 has a large hardness of 45 HRC and has an excellent machinability thanks to its low content in coal and its great homogeneity. However, sometimes the client may have machinability problems the first time that you use the steel.
It has shown that the most critical operation is the deep drilling (known as drilling with cooling system). The deep drilling is usually used in the manufacture of moulds and dies when required channels of cooling in the tool.
To develop procedures and recommendations to carry out this process with success in Toolox, SSAB have considered beneficial to work with a renowned specialist in this field. Therefore, be carried out a project of technical development with Botek and the French specialist in deep taladrados René Devaux tools provider.
The collaboration and commitment to success of SSAB-Botek and René Devaux is a good example of how you can reach and offer a total solution to customers
By optimizing the parameters of drilling and tools, to René Devaux deep drilling was not too difficult. In a test, drilled five holes 12 mm in diameter and 650 mm in depth, resulting in a combined depth of 3,250 mm without complications, it was not necessary to retallar the drill bit.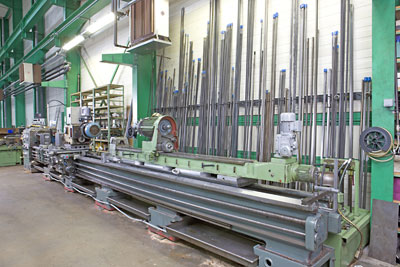 Development of steel needs to be accompanied by the development of tools, but it is also necessary to develop the know-how.
According to tests, Botek made the following comments in the deep drilling in steel 45 HRC Toolox:
The deep drilling in Toolox 44 is possible, but it is necessary to adapt the parameters individually for each application
We cannot accept vibrations
Count on tools coated with the type of right carbide is extremely important
Have the angle recommended at the tip of the drill bit is crucial (that is not too pronounced)
Drills oil requires 100 per cent (mixtures are not accepted)
For more than 40 x the diameter hole, a support is necessary from the drill
The development of steels special along with the new parameters of tools are the way forward, but the most important technical know how to take advantage of these innovative developments and how to take advantage of the great benefits offered are crucial to the success of the relevant industries.
Related Companies or Entities