Fòrum Verd Opens his doors with the intention to add efforts between planters and viveristas
15 February 2012
Gironinginga has opened the first edition of Fòrum Verd, that wants to add efforts between planters and viveristas. This first edition of the living room, has 85 display units and, between other activities, includes the 5º Congress of Gardening and Company of Catalonia, in addition to the championship of Catalonia of Professional Learning, CatSkills. In the official inauguration of the living room and of the congress, the presidents of the Associació of Viveristes of Gironinginga and of the Gremi of Jardineria of Catalonia, Joaquim Flat and Eudald Morera, respectively, have coincided in standing out "the need to add efforts between all to be stronger and avazar". Eudald Morera Has remarked that "pràcticamente without having begun this forum already is a big success because we are all, in a moment difficult". The president of the Gremi of Jardineria has stood out that "now we need innovation, talent, wit, creativity, diversifiación and especially, open us to new markets".
In the act of inauguration has participated also the director of the Territorial Services of Agriculture, Livestock, Fishing, Feeding and Half Natural in Gironinginga, Jordi Aurich, that has encouraged to the sector "to look for joined new solutions for encarar the future". On the other hand, the first deputy mayor of the City council of Gironinginga, Jordi Fàbrega, has remarked the need to "find a convergence to join efforts between all".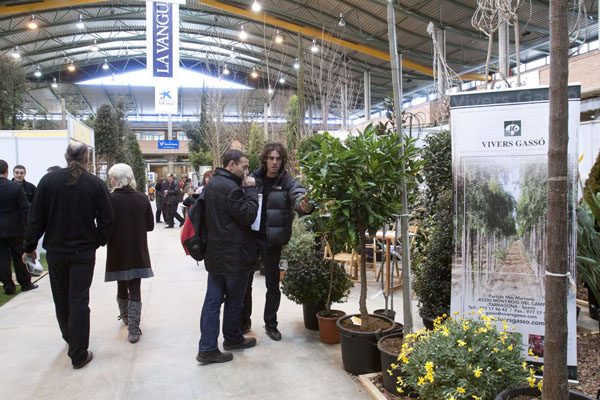 The interior of the enclosure of Fira of Gironinginga that receives Fòrum Verd.