This news article was originally written in Spanish. It has been automatically translated for your convenience. Reasonable efforts have been made to provide an accurate translation, however, no automated translation is perfect nor is it intended to replace a human translator. The original article in Spanish can be viewed at
El Salón Fòrum Verd, referente para el viverismo en Girona
The Living room Fòrum Verd, referent for the viverismo in Gironinginga
7 February 2012
Gironinginga will receive the next days 15 and 16 February the first edition of Fòrum Verd. The living room wants to turn into a meeting point referent for the sectors of the nurseries and the gardening. It will include also, between other activities, the V Congress of Gardening and Company of Catalonia. This fair takes the relief of the Living room of the Plant, the Garden and the Complementos of Gironinginga, the SPV. After ten editions, and fully consolidated like a living room of professionals of the sector of the nurseries, the organisation has wanted to open a new stage with the creation of the Fòrum Verd.
The aim is to renew an already mature living room transforming it in a space dumped in the innovation and centred in the leadership of the sectors of the gardening in a common space. The new living room wants to be a space for propiciar the research of sinergias between the distinct subsectores of the world viverista and gardener. "They are not time to undertake adventures in solitary, but to take advantage of all the sinergias that make possible the distinct subsectores of the green" stood out the committee organiser.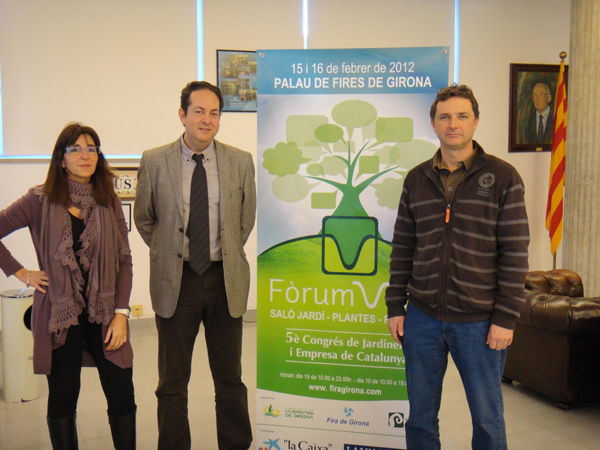 The representatives of Fòrum Verd, after the presentation.