This news article was originally written in Spanish. It has been automatically translated for your convenience. Reasonable efforts have been made to provide an accurate translation, however, no automated translation is perfect nor is it intended to replace a human translator. The original article in Spanish can be viewed at
Caterpillar lanza la nueva Serie D de minicargadoras
Four new models, two of wheels (272D and 272D XHP), and two of chains (299D and 299D XHP)
Caterpillar Launches the new Series D of mini loaders
Editorial Interempresas
02/03/2012
2 March 2012
Already they are here. Directly from the factory of Sandford, in North Carolina, (United States), arrive the mini loaders "more robust, versatile and productive of the market", as they ensure from Caterpillar, manufacturer represented in our country by Barloworld Finanzauto.
Caterpillar Presents four new models of mini loaders, two of wheels, 272D and 272D XHP, and two of chains 299D and 299D XHP, in which the users will find a much higher provision that in his predecessors of the Series C.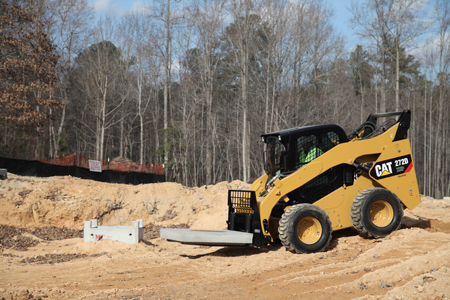 Minicargadora Cat 272D XHP.
If we look for numerical comparisons, will find increases of 17% in the power of the engine, 19% more strength of elevation and 22% of increase in the hydraulics discharge for implementos. With all this the provision go to be very upper to the previous, "but what really will do us think that these machines can with everything, is the combination of all they", signal from Caterpillar.
To achieve all this, the Series D of mini loaders mounts the also new engine Cat, model C3.8, controlled electronically, that no only provides a greater power,9\1HP\2Std) or 110hp (version XHP), but also a greater pair engine and, of course, fulfils the last rule of broadcasts for the EU (Stage IIIB).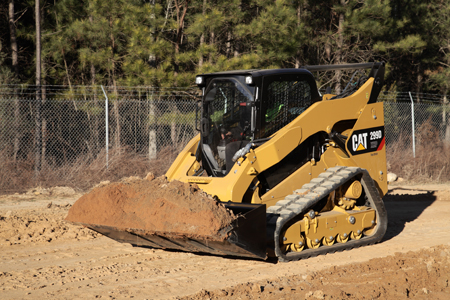 Minicargadora Cat 299D XHP.
Versatilidad Total
Which type of work has to realise? Which difficulties comports? If it needs big capacity of elevation, the new series D raises until 2.064 kg. If it treats of strength of start, until 3.348 kg. If what requires is hydraulics power, until 150 l/min.
The new versions present exclusive system anticalado, hydrostatic transmission, total control of the machine and implementos with two only joysticks, system of balance of load 'Ride Control' standard in models XHP, fast attachment standard, etc.
The standard versions 272D and 299D provide a hydraulics discharge of 120 l/min, by what are totally able to handle a big number of implementos, so much for general uses or that require high flow: hammers, ahoyadores, roller compactador, sweepers with irrigation, etc.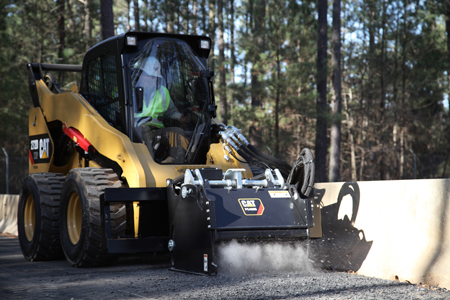 Minicargadora Cat 272D XHP.
The versions 272D XHP and 299D XHP are the only able to offer a hydraulics discharge of 150 l/min, with which attend the most extreme demands successfully: shakers of olivos, big milling machines of asphalt, desbrozadoras or trenching machines, etc.
Related Companies or Entities