This news article was originally written in Spanish. It has been automatically translated for your convenience. Reasonable efforts have been made to provide an accurate translation, however, no automated translation is perfect nor is it intended to replace a human translator. The original article in Spanish can be viewed at
New Holland establecerá en Intermat 2012 vínculos más estrechos con sus clientes
New Holland Will establish in Intermat 2012 narrower bonds with his customers
14 February 2012
Intermat 2012 will be the first important appointment of
New Holland Construction
with his customers and with the operators of the sector in a year that announces particularly rich developing of new products and activities.
The company will complete for finals of 2012 the launching of all his offer of machines that fulfil fully the norm Tier 4 Interim, "with characteristics of performance and efficiency of exceptional fuel".
In the fair Intermat (stand 5to G/J 144) will produce besides the official launching of the telematic system Smart Fleet of New Holland and of, at all less, that 14 new models, between which there will be loaders of tyres, chain excavators, retrocargadoras and telescopic manipulators.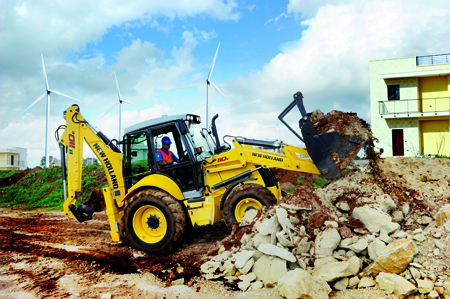 Retrocargadora New Holland B110C.
Between the novelties, there is three new models of retrocargadoras that stand out by his functions of increase of the productivity, like the system Car Glide Ride.
The range of loaders of tyres of the Series C has expanded and completed with the introduction of two new models in the inferior extreme of the line. The machines W110C and W130C share the high productivity and the efficiency of consumption of the models launched in 2011.
The range of chain excavators of the Series C also grows with the presentation of two models in the upper extreme of the line and of the machines And175C and And195C in the inferior.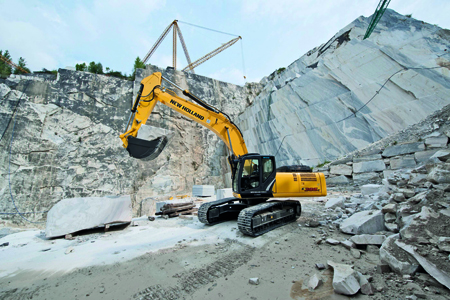 Excavadora Of chains New Holland And385C.
This year we will see also the culmination of the obstinacy of New Holland Construction for carrying to the customers "between bambalinas" so that they check at first hand the resources that it has for the innovation and the technological development and the care that puts in the construction of his products. For incidir in this New Holland launches his Yellow Factor Tour, a program thought to carry to the Fiat Industrial Village, a centre multifuncional recently inaugurated in which they will be able to see the complete range of products New Holland, Iveco and FPT Industrial and handle a wide selection of machines in the track of proofs and the field of demonstrations.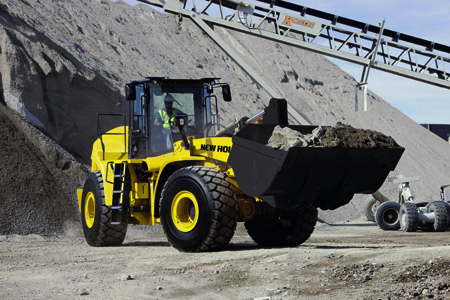 Loaders shovel New Holland W270C.