This news article was originally written in Spanish. It has been automatically translated for your convenience. Reasonable efforts have been made to provide an accurate translation, however, no automated translation is perfect nor is it intended to replace a human translator. The original article in Spanish can be viewed at
Avelino Corma, elegido miembro de la Royal Society de Reino Unido
Avelino Corma, chosen member of the Royal Society of United Kingdom
1 June 2012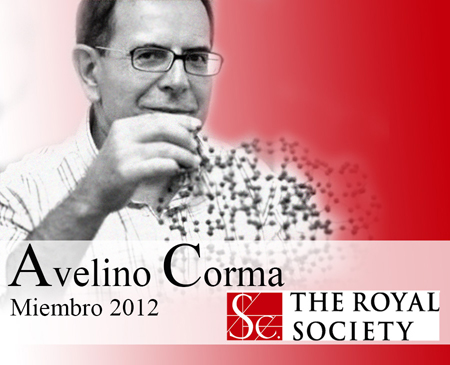 Avelino Corma forms part of the Royal Society of United Kingdom beside names so illustrate like Charles Darwin or Isaac Newton.
The researcher of the Institute of Chemical Technology (ITQ), centre of mixed investigation created in 1990 by the Universitat Politècnica of València (UPV) and the Upper Council of Scientific Investigations (CSIC), Avelino Corma, has been appointed member of the Royal Society of United Kingdom. Already they are two the Spanish researchers that integrate this prestigious scientific institution, since the researcher of the CSIC in the Centre of Molecular Biology Severo Ochoa (mixed centre of the CSIC and the Autonomous University of Madrid) Antonio García-Bellido was chosen in 1986. Between the members of this more stood out institution, appear Charles Darwin and Isaac Newton.
Corma Has been included between the eight foreign researchers that they are admitted every year. Besides, annually also ingresan in the institution 44 British researchers and one honorífico. The selection realises by vote between the members of the institution.
Related Companies or Entities
Instituto de Tecnología Química