This news article was originally written in Spanish. It has been automatically translated for your convenience. Reasonable efforts have been made to provide an accurate translation, however, no automated translation is perfect nor is it intended to replace a human translator. The original article in Spanish can be viewed at
Esto es lo que hay (y lo que habrá)
This is what there is (and what there will be)
Albert Esteves, editor of Interempresas
01/10/2010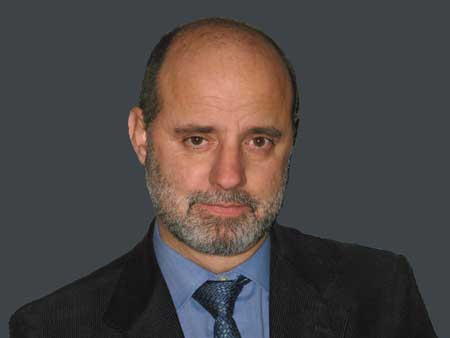 1 October 2010
Remains stable within the gravity, say doctors when the patient is still in the ICU, sedated, sondado and ventilation, but without clear signs of imminent death. It can be reassuring or disturbing depending on the circumstances and expectations. If the victim has reached the hospital barely out of breath and all feared the worst it can be a relief. But if the patient so months and months without any sign of improvement, this "stable within the gravity" just to be desperate.
As they will have been, I am talking about the Spanish economy. No signs of recovery but without systemic shock alarm. That said, stable within the gravity. Two years as well. And what awaits us.
It seems that they have those who predicted an evolution of the growth in the form of ele. After the sudden fall of 2009 the forecasts point to a slight decline of GDP at the end of 2010 and a dish rebound in 2011. In both cases less than half a point. And unemployment will continue to not lowering of 20%. So we will have a long season. There is no indication that the situation tends to improve quickly (despite the optimistic macroeconomic picture that we want to sell the Government) nor nor the catastrophic forecasts of some economists visionaries seem credible.
In short, what we have today is more or less, what we will have in the coming months and years. So, to those entrepreneurs who have fiado its business plan to the forecast to recover its sales throughout 2011 to the mere albur's economic recovery will have to show them the warning found the gates of hell Dante: "abandonad here all hope".
What we have today is more or less, what we will have in the coming months and years. Employers who have fiado improving their sales only to the economic recovery in 2011 should abandon all hope
It is time to react. Already made the appropriate adjustments, the companies that have managed to weather the most raw storm must begin to move. We must rethink everything on the basis of this new reality of the continuing slack in demand. It is a good time to adjust costs and improve processes, there are opportunities for investment in capital goods so attractive by its price and its financing facilities, it is time to embark on the conquest of new niche market or more dynamic external marketsadapt our products or services to the changing needs and new habits of our customers and consumers, fully assume that we are immersed in the digital revolution, at the outbreak of social networking, shopping over the Internet, new models of communication through portals, electronic editions or e-mailings. We must reinvent us. Moreover, we must be constantly reinventing us.
And it is time, also, take advantage of the opportunities provided by an economy in the process of adjustment. There are companies who want to buy companies and entrepreneurs who want to sell theirs, there are others that have been closed and have left available segments of market and professionals with talent and experience that others can make use of, there are areas in which there are too many companies or they are too small, and this can be a great time to explore alliances or mergers.
We have managed to stabilize the patient, always within the gravity. He must now get the ICU. Begin to breathe by himself, which gets used to feed without probe, who dares to take their first steps in the garden. Only in this way will achieve that, over time, his health is strengthen and you can get back to running marathons. If we do nothing, if we stay in the waiting room hoping to improve on its own, is we will end up dying, not because of a worsening of the disease and a fatal relapse, what you will. It will be pure boredom.