This news article was originally written in Spanish. It has been automatically translated for your convenience. Reasonable efforts have been made to provide an accurate translation, however, no automated translation is perfect nor is it intended to replace a human translator. The original article in Spanish can be viewed at
Smart Safe Reaction con openSAFETY para Profinet
Smart Safe Reaction With openSAFETY for Profinet
20 April 2012
Now that the controller of hygiene of B&R SafeLOGIC is available for networks Profinet, the technology Smart Safe Reaction can be integrated cheese cheese fast and easily in applications that include the bus of field Profinet.
Based in openSAFETY, the product Smart Safe Reaction of B&R is the only solution of integrated cheese cheese hygiene that guarantees a time of answer of 10 mseg, that is to say, 10 faster times that the previous solutions. The system of bus of hygiene in real time of openSAFETY does not limit to an only architecture, but it can be used in all the systems of network based in buses of field conventional Ethernet until levels SIL 3.
In industries where Profinet has positioned like the bus of field more frequent, also there is special interest in the implantation of the technology openSAFETY. With the innovation and the performance that the technology Smart Safe Reaction can cater in combination with openSAFETY, the machines and systems that use Profinet also can fulfil with the most demanding requests.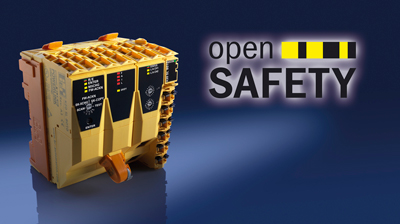 The new model of SafeLOGIC of B&R allows to combine the technology Smart Safe Reaction with the use of Profinet.
B&R Has made it possible developing a new model of automaton of hygiene SafeLOGIC for Profinet. This automaton no only executes the program of hygiene but it also realises the configuration of the application, including his parameters.
The teacher of Profinet has complete access to all the signals in the network, independently that it treat of points of standard/go# out entrance or of hygiene. The controller SafeLOGIC also uses openSAFETY to monitor the system and verify that they fulfil the requirements of hygiene. A wide range of functions of the bookshop of Smart Safe Reaction are available for this end. Between these find , for example, functions certified TÜV pertaining to the standard of PLCopen, digital and analog signals safe and signals of reading of safe temperature.
The controller of SafeLOGIC for Profinet can handle signals of components of openSAFETY, like curtains of light, scanners laser and accionamientos of other manufacturers.
B&R Will be próximamente in
Hispack-BTA that celebrates in Barcelona of the 15 to 18 May of the Big enclosure Road, in the pavilion 3 level 0/stand B 254.
BIEMH, in Bilbao, of 28 May to 2 June, in the enclosure ferial BEC, pavilion 3/stand And42-F43.
Related Companies or Entities