This news article was originally written in Spanish. It has been automatically translated for your convenience. Reasonable efforts have been made to provide an accurate translation, however, no automated translation is perfect nor is it intended to replace a human translator. The original article in Spanish can be viewed at
España sufre sequías cada vez más intensas y prolongadas
The most intense droughts attack to the basins of the centre and the peninsular south
Spain suffers droughts increasingly intense and prolonged
Editorial Interempresas
18/01/2013
The droughts that suffers Spain are increasingly intense and long, as it reveals an investigation of the Upper Council of Scientific Investigations (CSIC). The work, that has been published in the magazine Hydrology and Earth System Sciences, has analysed the evolution of the deficits hídricos in the Iberian Peninsula between 1945 and 2005.
Of the 187 basins of peninsular drainage studied, the droughts more try and of greater length (cataloged above the five years), concentrate in the centre and peninsular south: Hack, Júcar, Guadiana and Guadalquivir. In this zone, his maximum length has increased from the 15 months of deficit hídrico continued (in the first decades of the study) until the more than 60 months of length registered during the big dry episode of the decade of the years 90.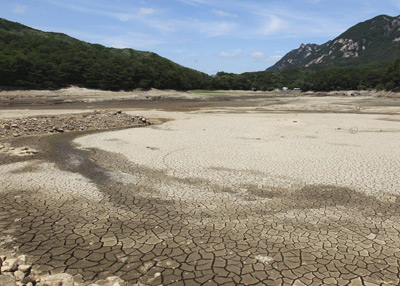 By his part, the basins of the Duero and of the Safe, are the only that have experienced a light descent in the intensity and length of the droughts that suffer.
Some economic activities, like the production of hydroelectric power and the regadío, bear a big dependency concerning the available discharge. The researcher of the Pyrenean Institute of the CSIC Sergio Vicente, that has directed the study, considers that "the increasingly recurrent succession of episodes of drought in the Iberian Peninsula can result in a greater vulnerability of the society in front of this natural risk".
An investigation of the CSIC has analysed the deficits hídricos of the Iberian Peninsula between 1945 and 2005
The study reveals, besides, that the episodes of droughts more severe and prolonged also concentrate temporarily in the decade of 1990. By area affected, the moderate droughts attack every time to a greater surface of the terrain, whereas the extreme droughts have kept a perimeter of condition relatively constant.
The results have obtained thanks to the information that collect the distinct agencies of the water on the monthly discharges of the 187 hydrological systems of the peninsula during the period of study. The threshold has established in 20% of the driest episodes. Underneath of said threshold, considered that a dry episode had taken place. Once identified the dry evento quantified his length and his magnitude (expressesed in function of the volume of deficit hídrico).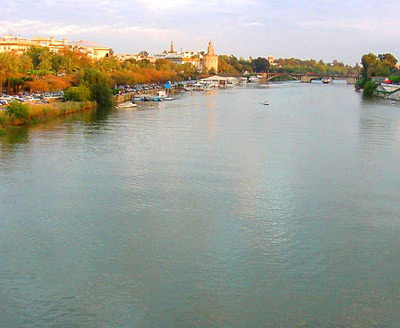 The also researcher of the CSIC Jorge Lorenzo, author of the work, explains: "The evaluation and characterisation of the historical hydrological droughts results essential for the gestión hídrica". The application of the information of these studies in plans of gestión can reduce "significantly the impacts derived of the episodes of drought", concludes.
Lorenzo-Lacruz, J., Morán-Tejeda, And., Vicente-Serrano, H.M., López-Moreno, J.I. Streamflow droughts in the Iberian Peninsula between 1945 and 2005: spatial and temporary patterns. Hydrology and Earth System Sciences. DOI: 10.5194/hess-17-119-2013
Related Companies or Entities
Consejo Superior de Investigaciones Científicas