This news article was originally written in Spanish. It has been automatically translated for your convenience. Reasonable efforts have been made to provide an accurate translation, however, no automated translation is perfect nor is it intended to replace a human translator. The original article in Spanish can be viewed at
La Comunidad de Madrid presenta en Pinto su plan de gasificación en polígonos
The Community of Madrid presents in Paint his plan of gasification in polygons
23 May 2012
The viceconsejera of Economy, Trade and Consumption of the Community of Madrid, Eva Piera Red, and the mayor president of Paint, Miriam Rabaneda, presented in front of a nourished group of employers of the place the Plan of gasification of Industrial Polygons that set up the government of the region. The aim of this plan is to promote the competitiveness of the Madrilenian industry through the promotion of the use of the gas in the sector to improve the energetic efficiency of the companies of the municipality.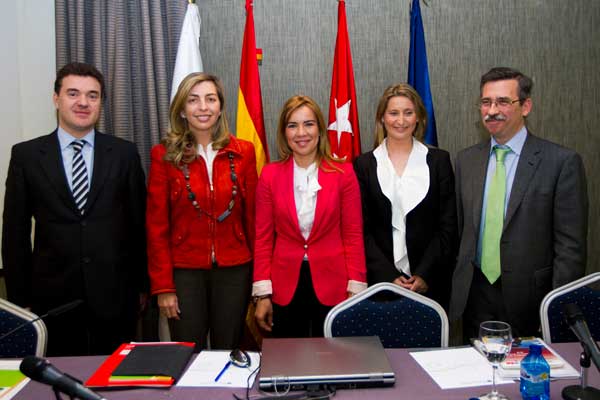 Photo: This of Madrid.
In the place exist, to a step of main Madrid, nine industrial polygons excelentemente connected and from the city council "work day in day out so that I Paint was the place where the big companies want to install" explained Miriam Rabaneda. The mayor of the place signalled that "the promotion of the labour market is priority for this team of government and with this Plan of gasification that promotes the Community of Madrid offers to the installed companies in our municipality can improve to follow generating prosperity and wealth for Paint".
Eva Piera, by his part, explained that the incentives that offers the Community of Madrid for the installation of natural gas in the companies arrives to 30%, to what it would be necessary to add another 20% of help that offer the companies distributors. The viceconsejera of Economy Trade and Consumption insisted in that "attain the energetic efficiency in the companies redunda in the improvement of competitiveness of our economy".