This news article was originally written in Spanish. It has been automatically translated for your convenience. Reasonable efforts have been made to provide an accurate translation, however, no automated translation is perfect nor is it intended to replace a human translator. The original article in Spanish can be viewed at
Volkswagen Vehículos Comerciales presenta la gama 4Motion
The Crafter 4Motion is instrumented of exclusive form with the most powerful engine, offering a big strength of traction and a power of 163 CV
Volkswagen Commercial vehicles presents the range 4Motion
Editorial Interempresas
21/05/2012
21 May 2012
Be referent in all the segments. This is the aim that Volkswagen Commercial Vehicles marks when completing the range with integral traction to the four wheels, and does it with the launching of the new Crafter 4Motion like high point that begins now his commercialisation in Spain.
The range Crafter incorporates a new and solid argument, the traction 4Motion to the four wheels of Achleitner, the Austrian specialist in integral tractions that has developed a system of effective traction so much in road as out of her. Thanks to the technology 4Motion, the new Crafter with traction to the four wheels is, until where allow him the laws of the physics, able of transitar by any terrain like an authentic todoterreno. The changes have been very complete. Achleitner Has modified so much the leading axis with independent suspension like the backside, that is rigid. Docks reinforced with greater route, shock-absorbers progressive and stabilisers modified. These are the most stood out changes. The final result, to the margin of if the type of tyre used is of road or off-road, is the increase of the distance to the floor in some 25 cm and of the total height in roughly ten centimetres.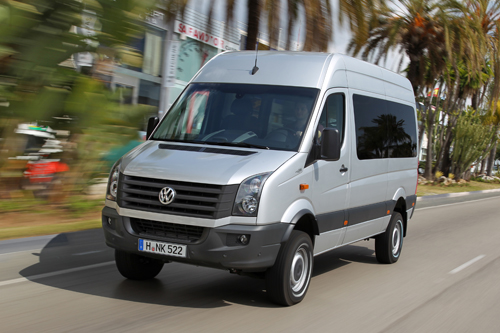 Crafter 4Motion.
The Crafter 4Motion is instrumented of exclusive form with the most powerful engine, offering a big strength of traction and a power of 163 CV. This engine biturbo of 2.0 litres, known already of the Amarok and of the wide range T5, generates a pair maximum engine of 400 Nm to so alone 1.800 rpm, which is sufficient to start and advance after tightening a simple button of the reductora in the hardest terrains. Besides, it can do it with soltura although the vehicle was totally loaded, with independence that it was the model of 3,5 or 5 tonnes. This new Crafter has premièred , as it already did the Amarok in his moment, in the past Rallye Dakar like vehicle of assistance.
The range of Volkswagen Commercial Vehicles stands out for incorporating systems so advanced and efficient like the traction 4Motion or the change DSG, that contribute the stamp diferenciador positioning to the range like one of the most competitive in each one of the segments. And the incorporation of the new Rockton to the range is a clear example of this.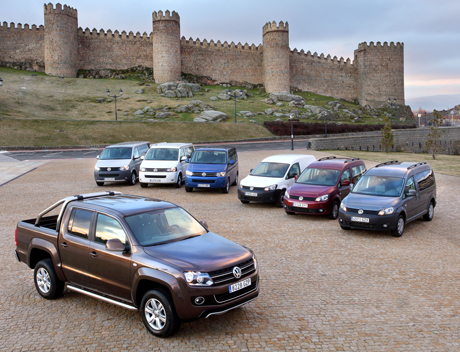 Range 4Motion of Volkswagen.
The new Rockton is a 'Transporter' able to surpass all the terrains. It has been especially conceived to answer to the most extreme demands, able to transport material in critical situations thanks to the excellent traction that instruments. The system 4Motion with the embrague Haldex of fourth generation, the blockade of differential of the rear axis, the high height in 30 millimetres more and the robust docks and shock-absorbers applied to a vehicle of 3,2 tonnes no only move the vehicle and his occupants, but also the load of reliable form through any terrain complicated.