This news article was originally written in Spanish. It has been automatically translated for your convenience. Reasonable efforts have been made to provide an accurate translation, however, no automated translation is perfect nor is it intended to replace a human translator. The original article in Spanish can be viewed at
El CEL crea el Comité Técnico de Logística Hospitalaria
The CEL creates the Technical Committee of hospital logistics
February 9, 2011
Spanish logistics centre
organized and coordinated on 2 February in Madrid, the first meeting of the Technical Committee of hospital logistics, permanent body whose purpose is to investigate and develop new concepts and techniques that contribute to the improvement of the management and the logistics activity in the hospital setting results, as well as in promoting the exchange of experiences among its members and disseminate their results to the rest of the community throughfor example, the publication of guides to good practice, the Organization of technical workshops and seminars, and proposals for new training activities.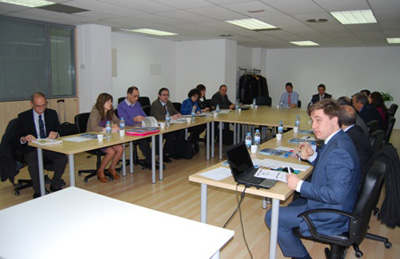 Among the participants in this first meeting of the Technical Committee of hospital logistics are representatives of Hospital Calahorra, Hospital Galdacano, Sergas (Galician health service), Integral Health Consortium of Catalonia, Toledo paraplegics, Tudela Hospital HospitalHospital de Arganda and University of Huelva.
This Committee includes members of the areas of logistics of many of the major hospitals and health services of Spain that, at its first meeting, decided to start their activity focusing on defining the scope of the area of logistics in hospital operation and determine the indicators used to measure the efficiency of hospital logistics. Likewise, took decisions to the Presidency of this body the representatives of the Hospital of Calahorra (La Rioja) and deliver its coordination and technical leadership to the Spanish logistics centre. The Committee will meet at Calahorra at the beginning of April.
Related Companies or Entities
Centro Español de Logística