The Digital Leadership Imperative
Comunicaciones Hoy
04/07/2016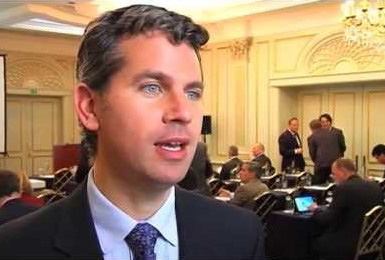 Nils Olaya Fonstad, Research Scientist,
MIT Sloan's Center for Information Systems Research
During the past years, more and more senior management teams and Boards of Directors are realizing that digitization is both an opportunity and a threat. Digitization is an opportunity to enhance operations; improve products and services; create complementary products and services that integrated with existing products and services offer customers better and more comprehensive solutions; and develop new business models. However digitization is also a threat. If an organization does not leverage digital technologies to offer its customers better services, better solutions and new customers new solutions, then others will and are already likely trying to do so.
To transform the disruptive potential of digitization into competitive advantages, firms are scrambling to expand their portfolio of digital innovation. Chief Information Officers (and their equivalents) have pioneered the necessary transformations to deliver a broader portfolio of digital innovations. In the process, they are also helping to foster other digital leaders within their organizations. They need to because they can't continuously deliver a broader portfolio of digital innovations on their own. Expanding the scope and quantity of digital innovation requires digital leadership from all functions.
My research has found that to develop digital leadership requires that people from multiple functions work together and iterate between making sense of a problem, experimenting with potential solutions, and figuring out what to do next based on evidence from their experiments. It requires trying out and doing and reflecting on what has been done and tired. Iterating more quickly between practice and reflection is key to accelerating the process of developing digital leadership. Having a community of peers with whom one can reflect critically and constructively is a critical success factor for developing digital leadership.
Just a few years ago, in most firms, digital innovation was limited to improving operational processes. Today, digital innovation consists of many more types. To grow revenues, it is no longer sufficient to increase revenues per product (i.e., get more customers to buy a product or service); revenues per customer must also be addressed (i.e., customers buying more products and services from the same company). To enhance productivity, it is no longer sufficient to simply focus on making individual processes more productive; the employee experience must also be improved. If a company does not take advantage of the opportunities, others will. Digital leadership is essential to transform an organization's traditional approach to innovation into a set of approaches that collectively, enable more stakeholders to continuously deliver a competitive portfolio of digital innovations.
Artículo proporcionado por
The Excellence Net (eNET)