This news article was originally written in Spanish. It has been automatically translated for your convenience. Reasonable efforts have been made to provide an accurate translation, however, no automated translation is perfect nor is it intended to replace a human translator. The original article in Spanish can be viewed at
Soluciones inteligentes para la industria de la elevación
Konecranes presents in the Smarton BIEMH, a new concept of industrial crane
Intelligent solutions for the industry of raising
Drafting Interempresas
14/05/2010
May 14, 2010
Konecranes
is introducing a new industrial crane in the industry: Smarton. An evolution in the technology of the cranes, designed to maximize the productivity of the customers and minimize the cost of the life cycle.
Smarton can be used in industrial sectors such as the management of the steel, automotive, general manufacturing, energy, AutoStore or mining, among others. Depending on the implementation underway, Smarton crane can lift loads of 30 tons up to a maximum of 500 tonnes.
Human machinery Smarton interface system maintains the user a day continuously not only with reference to the weight of the load. But also its position relative to the enabled workspace. Further, the crane monitors have their own status and recommends when and what kind of inspection or preventive maintenance must be carried out. In this way, customer can plan better interventions of maintenance as well, and can maximize uptime and reduce the costs of inactive time.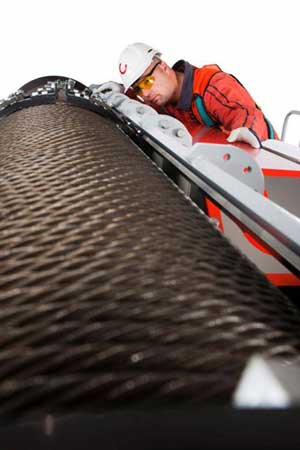 Depending on the implementation, Smarton crane can lift loads 30 t up to a maximum of 500.
Designs evolved from Smarton are based on significant improvements in the technology, its modular components and their characteristics. This means that the crane can be updated quietly with smart solutions as an automated positioning, increase the speed of the scope, defined work areas, maintenance of the engine or remote diagnosis, improve customer processes and adapt to today's needs.
Smarton is a concept of different machine: it's a crane's compact size. This allows new industrial spaces to be smaller than before, reducing construction costs and the costs of heating. The compact structure of Smarton allows maximum use of the space of the soil.
This is designed with environmental responsibility. Slowing the energy they feed back into the grid of energy, by reducing consumption and the cost of the energy up to three times. In addition, Smarton is built with 98% of recyclable materials.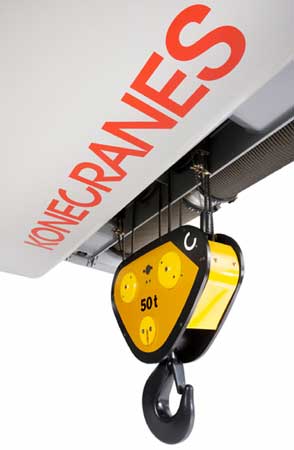 Its compact size allows you to create smaller industrial spaces, reducing construction costs and the costs of heating.