This news article was originally written in Spanish. It has been automatically translated for your convenience. Reasonable efforts have been made to provide an accurate translation, however, no automated translation is perfect nor is it intended to replace a human translator. The original article in Spanish can be viewed at
Joseph Kim, nuevo Manager de Fagor Automation en Corea
Joseph Kim, new Manager of Fagor Automation in Korea
1 March 2012
The delegation of Fagor Automation has appointed to Joseph Kim new Manager of the company in Korea. After more than 20 years of ascertained experience in the sector of the measurement, Joseph Kim has incorporated to Fagor Automation where will commission to expand the business in the Korean market with a special emphasis in the main sectors of the company: systems of numerical control, catchment and visualisation.
Kim has 46 years and his professional career always has been related to the sector of the machine tool occupying charges of big responsibility in the area of Sales and Marketing in companies like Agie Charmilles, EDM, Kistler and LG Machinery Co.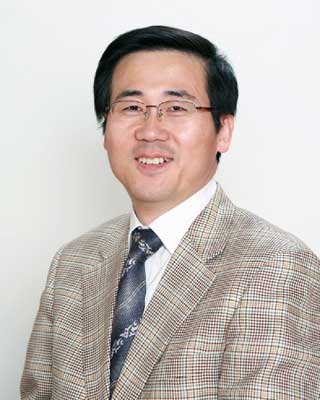 His professional path began in 1985 like manager of the team of sales of the section of moldeo by injection of the company multinational LG Machinery and continued in the sector of systems of measurement, occupying the charge of Manager of Sales in the Korean delegation of the Swiss company Kistler. After several years in the multinational LG, Joseph Kim incorporated to the staff of the Swiss company Agie Charmilles, specialist in services for the mould and manufacturer of pieces of precision, like director of Sales of the delegation of Korea, commissioning of the area of Sales and Marketing of the section of machines of spark-erosion, until his recent nomination in Fagor Automation.
Related Companies or Entities
Fagor Automation, S.Coop.