The system of automation of processes PlantPAx of Rockwell Automation integrates now active of critical rotation
13 January 2012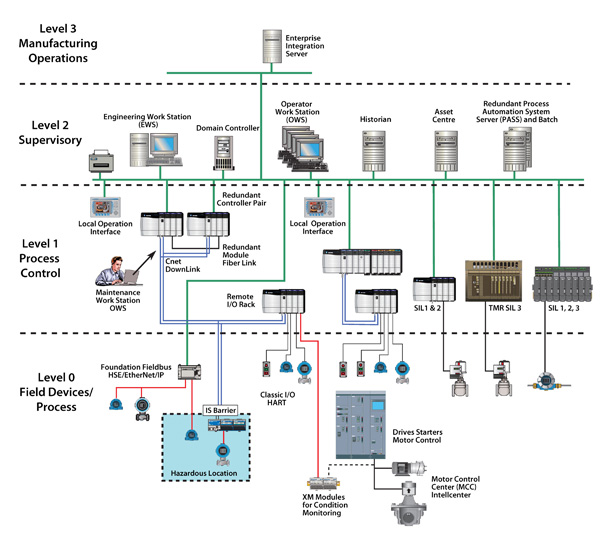 Rockwell Automation has expanded the scope of his system of automation of processes PlantPAx to integrate the active of critical rotation, such like compressors, bombs, turbines and fans, giving to the users the capacity to manage the operations of all the plant from an alone platform. The system PlantPAx combines the capacities and technologies of automation of the core of the processes of the company with the ones of the partners and other acquisitions, to offer an integrated solution of control and information for the customers.
Now the users can link the devices of intelligent engine inside this architecture of control unified, having an immediate and measurable impact in the availability of the active, in the operative efficiency and in the management of the energy. The narrow integration between the automation of processes and the control of the engine is especially beneficial in industrial applications with important mechanical investments, such like metals, minería, cement, energy, oil and gas, waters/residual waters, and applications of pulpa and paper.
Related Companies or Entities
Rockwell Automation, S.A.