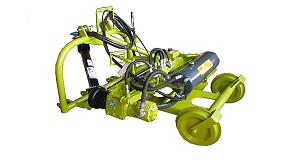 Workshops Corbins presents in FIMA 2014 with his wide range for the agricultural sector and of the municipalidad, between which stands out a new machine multifuncional for the maintenance of the bad grasses between plants, even for young plants. It has of distinct models of accessories that allow to realizar multiple works with the same machine, with the consequent considerable saving of time and hygiene in the utilisation of the machine because of the exclusive system patented of sensor for the plants...
[+]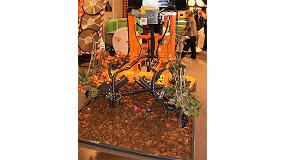 Workshops Corbins added to the wide list of companies that wanted to attend for the first time to the SIMA, mainly taking into account that the export results fundamental with the current circumstances of the Spanish market. With his manager José Solans at the front, the company ilerdense presented the team Green Cut Double, to join up to the frontal part of the tractor and delete the grass between vineyards ecologically. Available also in version for trees frutales and of an alone side, is orn optimum system to use in rocky terrains...
[+]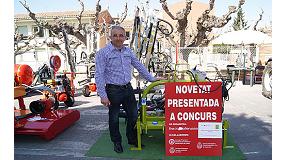 Workshops Corbins was awarded in the past edition of the Fira of Sant Josep, contest of recognised prestige in the frame of the agricultural sector, with the 'Prize to the Innovation', thanks to the presentation of a new hydraulics base multifunción for the treatment of bad grasses, that besides allows that with the same base can realise three different types of tasks changing only the accessory that realises them.
[+]