David Muñoz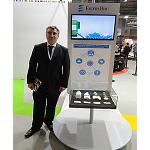 El grupo industrial Ercros tuvo una destacada presencia en el proyecto 'Smart Chemistry, Smart Future' de Expoquimia 2014, con la presentación de su innovador envase de material ErcrosBio L, un bioplástico basado en ácido poli-láctico, producido con materias primas vegetales renovables y completamente biodegradable...
[+]
Redacción Interempresas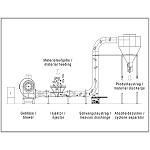 La empresa Comercial Schneider participó en Equiplast 2014 (pabellón 3, stand E502) con una de las novedades de su representada Herbold Meckesheim GmbH. Se trató de una solución "económica, sencilla y efectiva" para la separación de cuerpos extraños en las máquinas de reciclaje de plásticos.
[+]
Redacción Interempresas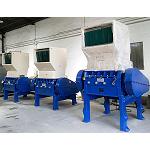 Mayper, empresa dedicada a la consultoría, fabricación y comercialización de maquinaria y periféricos para la industria del plástico y del reciclado, participó en Equiplast 2014 (pabellón 3, stand F650) donde dio a conocer su gama de molinos trituradores convencionales series 32/42 y 52/66/80, el nuevo sistema de extracción de polvo y partículas volátiles y los nuevos molinos desgarradores...
[+]
Redacción Interempresas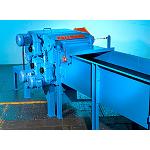 La empresa alemana Pallmann Maschinenfabrik & Co.KG participó este año en Equiplast 2014 (pabellón 3, stand C365), donde presentó, entre otras, hasta cuatro novedades importantes, algunas de ellas desarrolladas en plena colaboración con empresas españolas durante los últimos dos años.
[+]
Redacción Interempresas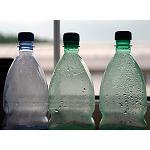 España se ha convertido en el segundo país de la Unión Europea, por detrás de Alemania, en reciclado de plásticos por habitante. De un año a otro, los españoles van reciclando más y mejor en sus hogares, depositando en el contenedor amarillo los plásticos. En concreto, durante el año 2013 se reciclaron 371.218 toneladas de plástico, lo que supone un 3,7% más que el año anterior y tres veces más que hace una década...
[+]
Redacción Interempresas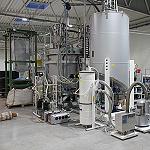 El PET monofilamento es un producto con el que, para ser competitivos en el mercado, los fabricantes deben prestar especial atención a tres factores: el costo de la materia prima, la cantidad de residuo y el consumo de energía.
[+]
Editorial Interempresas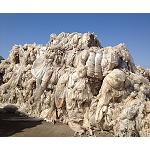 According to the figures facilitated por Cicloagro, the only Integrated System of Management (SIG) authorised by the Board of Andalucia for the collected and treatment of agricultural plastics no containers, during 2013 Almería hoarded 41% of all the plastics recycled in Andalucia, with a total of 12.050 tonnes in the year.
[+]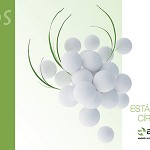 Poliestireno Expanded is the material used for the manufacture of a lot of containers and packagings. Commonly known like porexpan, characterises for being very light and versatile, having innumerable applications in sectors like the sanitary ware, industrial, alimentary and the construction. They stand out between his multiple properties the big capacity of absorption of impacts and the inmejorable thermal sensors isolation...
[+]
Javier García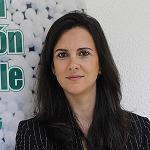 Known in the professional world of the construction by his acronyms in English, EPS, and by the public in general by marks like Porexpan or Poliespan, the poliestireno expanded is a versatile material, composed in 98% of air. The National Association of Poliestireno Expanded (Anape) has set up the project ECHO EPS, whose aim is to increase the tax of recovery and recycled of the containers and packagings used of this material...
[+]
Gamma Meccanica S.p.To.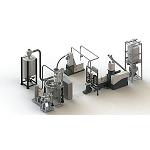 G-Moby is the technology that allows the regeneration, the crystallisation, deshumidificación and the increase of the intrinsic viscosity (IV) of the polyester (PET). Created in the colaboracion of the company SB plastics Machinery and Gamma Meccanica, the line G-Moby has designed to allow the regeneration the regradación suitable and the designated PET 'Super Clean'...
[+]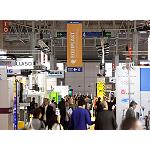 Equiplast, el Salón Internacional del Plástico y el Caucho, celebra su 7ª edición en el recinto ferial Gran Via de Fira de Barcelona, del 30 de septiembre al 3 de octubre de 2014. Con una alta cifra de participación, la presente edición centra su atención en los avances y soluciones que marcan y marcarán el futuro del sector. A cotinuación, presentamos algunas de las novedades que podrán verse en la feria...
[+]
Redacción Interempresas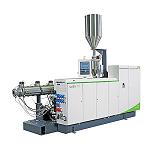 El stand C310 del pabellón 3 de Equiplast recogió las novedades de las representadas de Comercial Douma, que incluyeron diversas soluciones para la extrusión de tubería, perfil, lámina y termoconformado para el sector del reciclado de plásticos y la extrusión de masterbatch y compuestos.
[+]
Redacción Interempresas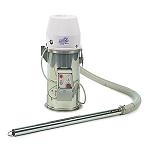 GS Tècnic participó en la nueva edición de&nbsp...
[+]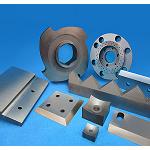 Cuchillas Castillo presentó en Equiplast 2014 (pabellón 3, stand E558) su extensa gama de cuchillas para el reciclado, para cuyo desarrollo la empresa selecciona desde la máquina hasta el material a procesar, con el fin de obtener el equilibrio perfecto y alcanzar el máximo rendimiento.
[+]
Redacción Interempresas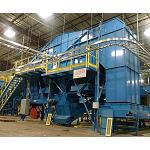 La división de reciclaje de Amut, empresa representada por Protecnic, recientemente ha puesto en marcha con éxito en las instalaciones del cliente Wellman, ubicado en Carolina del Sur, una planta innovadora Mini PRF, con una capacidad de 6 hasta 7 t/h.
[+]
Redacción Interempresas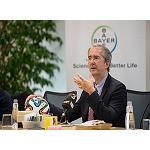 Patrick Thomas, CEO de Bayer MaterialScience (BMS), el subgrupo dedicado a los materiales de altas prestaciones, ha presentado la estrategia global y los retos de futuro de la compañía durante su primer encuentro con medios de comunicación en España. Acompañado de Jesús Loma-Ossorio, director general de BMS para la región Iberia, Patrick Thomas presentó las soluciones planteadas por la compañía en materia de eficiencia energética...
[+]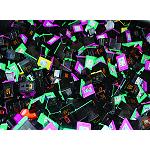 HP has announced that more than the 75 percent of his cartridges of ink and the 24 percent of his cartridges of toner HP LaserJet already manufacture with plastic recycled through a process of 'enclosed circuit'...
[+]
Editorial Interempresas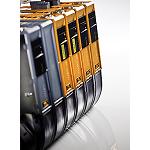 The bottles of plastic PET represent the container for beverages used with more frequency. The thermoplastic versatile is totally adapted for the recycling bottle to bottle, but also can use to manufacture film for the container of foods. This is the speciality of Starlinger viscotec, that develops machinery of high range for this purpose. All the solution of control for these machines comes from of B&R...
[+]
Editorial Interempresas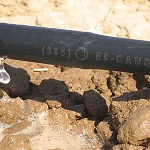 The Spanish company Extruline Systems, the Israeli Metzerplas, the Technological Institute of the plastic Aimplas and the Belgian OWS N.V., like coordinator, are working together in a new European project called Drius. The main aim of this project is the industrialisation of new systems of irrigation by dripping 100% compostables for his introduction in the market...
[+]
Irene Relda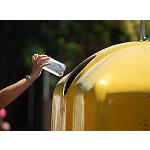 In 1998, Spain only recycled 4,8% of the containers that produced . Eight years afterwards, in 2005, already recycled the half. In the actuality, the sector recycles 7 of each 10 containers...
[+]