This news article was originally written in Spanish. It has been automatically translated for your convenience. Reasonable efforts have been made to provide an accurate translation, however, no automated translation is perfect nor is it intended to replace a human translator. The original article in Spanish can be viewed at
Itene busca alternativas para las bolsas de plástico
Itene seeks alternatives to plastic bags
September 2, 2009
On January 20, 2009, the integrated National Plan of waste was adopted by the Conference of Ministers for the period 2008-2015. He sets out quantitative targets of prevention for shopping bags for single use, decreased 50% from 2010 and calendar of replacement of non-biodegradable plastics and progressive ban into force in 2010.
According to current estimates the use of bioplastics is fixed at 120,000 tons, which represents less than 10% of conventional plastics from petroleum which is estimated at around 20 million tonnes. Plastics consumed 6% oil and 40% is devoted to the container and packaging.
For this reason, Itene investigates so that firms have an alternative with renewable and biodegradable materials. For example, there is much talk of the starch as material not from oil but it presents a poor mechanical strength. From the technological centre working already in the mixture of starch with other products like polyester. As a result, this blend offers more resistant bags.
On the other hand, companies can opt for reusable bags with a greater thickness. In this field, Anaip, the Spanish Association of industrial plastics, has worked in a 'quality standard' of a bag of polyethylene, reusable up to 15 times, and that in its last use can be used as a garbage bag or bag packaging for deposit in the yellow container.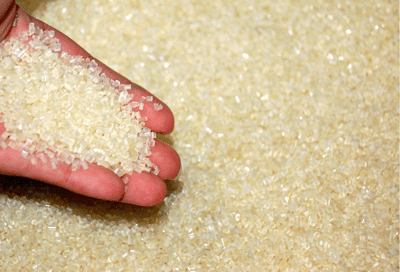 Pellets.
Related Companies or Entities
Instituto Tecnológico del Embalaje, Transporte y Logística