This news article was originally written in Spanish. It has been automatically translated for your convenience. Reasonable efforts have been made to provide an accurate translation, however, no automated translation is perfect nor is it intended to replace a human translator. The original article in Spanish can be viewed at
Proto Labs Ltd se hace con el Queen's Award por segunda vez
Proto Labs Ltd Does with the Queen's Award for the second time
17 May 2013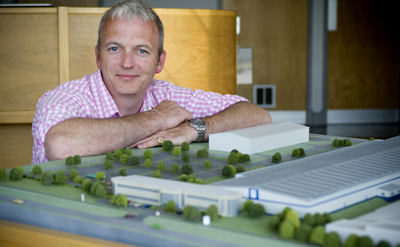 The company Proto Labs Ltd., situated in Shropshire, has obtained the prestigious prize Queen's Award for Enterprise: International Trade (Prize of Her Majesty the Queen for companies in the category of international trade) in 2013. It is the second time that the company results awarded with this prize from his constitution in 2005 (the first time was three years ago, in 2010).
Proto Labs Has consecrated like the fastest provider of the world of pieces moldeadas by injection and mechanised CNC, with a capacity of delivery in a business day. From his creation, the company has not left to invest in technology and human resources, forging like this an innovative service to scale world-wide for designers and engineers of all Europe. Like result of this, Proto Labs has registered an impressesive tax of growth interanual.
"This prize recognises our exceptional performance in the international trade", affirms the executive director, John Tumelty. "With the transcurso of the years, and thanks to our strategy of investment, have obtained a significant growth, so much of the profits as of the quota of market, in a very competitive market. In fact, our services receive a strong demand by part of designers and engineers of all Europe, those who value enormously the innovative processes that reduce the times and costs of development of the product, precisely thanks to said investment".
Related Companies or Entities