This news article was originally written in Spanish. It has been automatically translated for your convenience. Reasonable efforts have been made to provide an accurate translation, however, no automated translation is perfect nor is it intended to replace a human translator. The original article in Spanish can be viewed at
Hispack&Bta cierran una edición marcada por los proyectos de futuro
Hispack&Bta Close a marked edition by the projects of future
Editorial Interempresas
23/05/2012
23 May 2012
The living rooms Hispack&Bta have ascertained that the sector of the container and the packaging and the one of the alimentary technology (Bta) have been able to face the economic crisis adapting to the circumstances. They have done it promoting the R&D and looking for new forms to adjust costs without affecting to the quality of his products.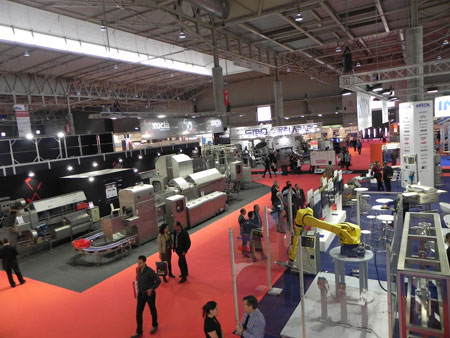 Aerial sight of one of the pavilions of the living room Bta.
Hispack&Bta, that closed his doors the past 18 May in the Big enclosure Via of Barcelona, received the visit of more than 40.000 visitors, 8% of which were of international origin. Specifically, to Hispack&Bta assisted professionals of a total of 93 different countries, between which stood out Morocco, Tunisia, Algeria, Turkey, Colombia, Mexico, Brazil and Argentinian –in addition to countries of the European Union like Portugal, Germany, Italy and France–.
Of the 1.400 display units of Bta and of Hispack, one of each four were international companies. Precisely the greater internationalisation was one of the aims of both living rooms, that when being trienales will go back to organise in the year 2015.
In this regard, the director of Hispack, Xavier Pascual, stood out: "The best way to take the pulse to the living room is to put in value the level of the visitors, that in accordance with what say us the display units had a high power of purchase, and the more than 2.000 people that assisted to the days and celebrated conferences in spaces like the Pack Corner and the Logistic Corner, where there was continuous activity around the last tendencies and cases of success in packaging and logistical".
From Bta, his director, Víctor Pascual, did upsetting in the satisfaction of the display units, of which ensured: "they Have had a quite intense activity in his stands along the four days that has lasted the fair, with a visible and wide increase of the international contacts and with the concretion of important commercial operations so much for the national market like the international".
Beside the internationalisation, the innovation marked the last edition of Hispack&Bta. The presence of technology centres in both living rooms allowed to tighten bows between the investigation and the business world.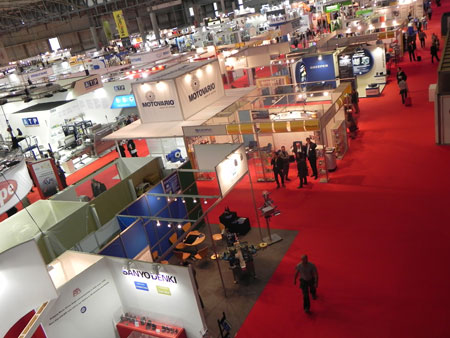 Aerial sight of one of the pavilions of the living room Hispack.
Related Companies or Entities
Hispack - Fira de Barcelona