This news article was originally written in Spanish. It has been automatically translated for your convenience. Reasonable efforts have been made to provide an accurate translation, however, no automated translation is perfect nor is it intended to replace a human translator. The original article in Spanish can be viewed at
La visión artificial gana protagonismo en Hispack gracias a Infaimon
Pavilion 1, stand C320
The artificial vision obtains prominence in Hispack thanks to Infaimon
Editorial Interempresas
02/05/2012
2 May 2012
Infaimon presents in Hispack the family Gocator 2300 of sensors of measurements 3D of high resolution, of the manufacturer LMI 3D. The Gocator 2300 are flexible, powerful and very profitable. In the Barcelonan appointment the visitor can know also Boa Pro, the intelligent camera of high provision.
The family of sensors of measurements Gocator 2300 incorporates an interface web, functions of easy handle, being able to resolve applications 3D without need of utilisation of any additional software. Can connect , configure and set up in minutes and almost immediately will be able to measure specifications like width, thickness and angles with extreme precision.
The family Gocator 2300 is integrated cheese cheese by diverse sensors of distinct fields of vision and exists a Gocator for practically all the applications. It can connect to a port Ethernet and works perfectly like independent sensor, without need of any external controller. His application integrated cheese cheese web is very intuitive and allows the set up in few minutes, without the need of download of any software. All the data are visualised in real time.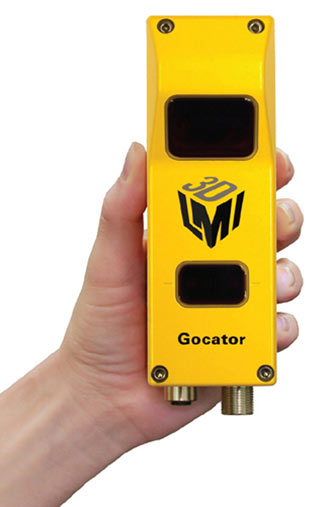 Sensor of measurements Gocator.
On the other hand, the intelligent camera Boa Pro combines the robustness of the intelligent camera Boa with the power and flexibility of the software advanced of inspection Sherlock. The result is a solution of ready compact vision for diverse applications in almost all the industrial segments. The intelligent camera Boa Pro offers with a wide range of resolutions. The included software configures through a connection of local PC connected to the Boa through Ethernet. Once configured for the execution, the link Ethernet can desconectar or uses to communicate with other devices in the factory, such as PLC, robots and HMI. In addition to Ethernet, the cameras BOA offer direct connections RS-232, discreet I/Or and control of lighting.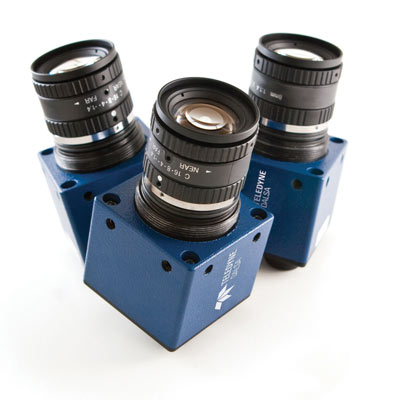 Intelligent camera Boa Pro.
Piranha4-8k, new dual linear camera of Teledyne Dalsa
Infaimon presents the new linear camera Piranha4-8k (P4-8k) CMOS dual line scan monochrome of Teledyne Dalsa. The P4-8k is the first model of the new family Piranha4. With an advanced dual sensor line scan of Teledyne Dalsa, the camera of resolution 8192x2 pixels and size of pixel of 7x7µm delivers a speed of 70kHz to maximum resolution. Perfecta for applications like inspections of flat screens, circuits printed matter many other linear applications to high speed.
Related Companies or Entities