This news article was originally written in Spanish. It has been automatically translated for your convenience. Reasonable efforts have been made to provide an accurate translation, however, no automated translation is perfect nor is it intended to replace a human translator. The original article in Spanish can be viewed at
Explorando otras alternativas en el desarrollo de envases co-inyectados
Exploring other alternatives in the development of co-inyectados packaging
July 20, 2010
In line with the development of packaging for food usage through the process of co-inyección, the Cobapack project, coordinated by Aimplasbegan at the end of 2009. This project is funded by the European Commission under the seventh framework programme (FP7/2007 - 2013), within the 'Research for the benefit of SMEs' financing scheme.
The purpose of the Cobapack project is to develop plastic containers of high barrier that comply with all the guarantees of food safety and are more environmentally friendly to the environment. This will be achieved through a new technology that allows greater energy efficiency in manufacturing in comparison with the techniques that are currently being used.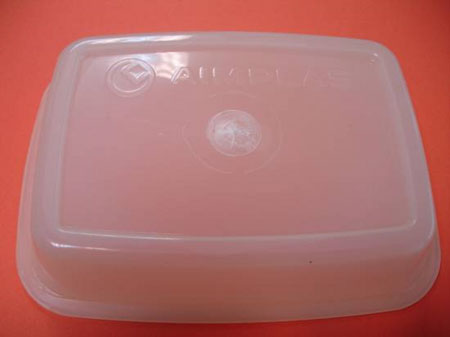 Packaging developed by co-inyección.
This project also seeks to reduce the amount of waste that is generated in the manufacturing of plastic containers. To achieve this will be used a source material renewable (starch), which in addition to have properties similar to traditional materials, will have a greater potential for recyclability, which will mean an improvement in terms of sustainability and a reduction of the environmental impact of the plastic container after use.
These innovations would have an impact also in a decrease in costs. Here it is estimated that a reduction in the cost of the container more than 10% compared to the current cost will be achieved through the use of this innovative process and of the material from renewable sources.
Other advantages that will bring the Cobapack project will be the flexibility with regard to traditional manufacturing processes and the possibility of using diverse materials and a greater variety of designs.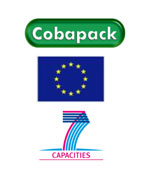 Related Companies or Entities
Instituto Tecnológico del Plástico