The Clúster of Automotive sector of the Community of Madrid has presented a strategic plan to reinforce his position in the development of the sector.
According to his president, José Manuel Small, "the current situation forces to the companies to take an increasingly active position to boost the opportunities of development, range positions and develop synergies, given the importance that has his expansion and development in the economic panorama so much of the region as to national level"...
[+]
The department of Environment, Energy and Quality of Aecim (Association of Companies of the Metal of Madrid) summoned on 1 December a new meeting of the Commission of Energy that has taken place in his headquarters of the street Prince of Vergara, 74 in Madrid. The event coordinated a series of conferences on understanding of electrical bills, negotiation of energetic prices and modalities of acquisition of energy in system indexado to pool...
[+]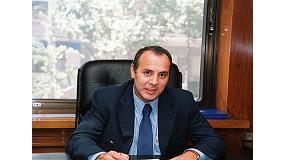 With reason of the elections of the past Sunday, José Miguel Guerrero, president of the Association of Companies of the Trade and Industry of the Metal of Madrid (AECIM), relates in this interview how will influence the results in the SMEs, in particular in the sector of the metal, the consequences of the change of government, the proposal of measures for the new government and the requests from the patronal and ostros appearances of interest how the new types of agreements, the collective negotiation...
[+]