This news article was originally written in Spanish. It has been automatically translated for your convenience. Reasonable efforts have been made to provide an accurate translation, however, no automated translation is perfect nor is it intended to replace a human translator. The original article in Spanish can be viewed at
Ekicontrol participa en la BIEMH 2010 con sus líneas de corte
Ekicontrol participates in the BIEMH 2010 with its lines of court
May 14, 2010
Ekicontrol attends a year to the machine-tool biennial, Bilbao with a full range of their lines.
Thus, Ekicontrol booth sets out its lines of Court combined, transverse, longitudinal, and Court for manufacture of air ducts. Also, Ekicontrol has lines of court custom, with punching, profiling, marked, etc., and computers as desenrolladores, straightening, tank loading, shears, nervadoras, desbobinadores of easels, among others.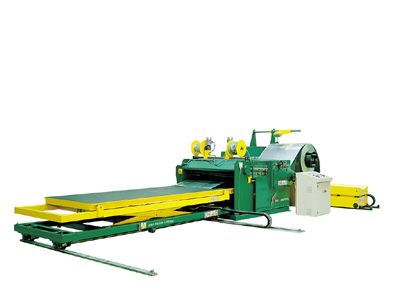 Ekicontrol attends the BIEMH 2010 with a complete range of trim lines.