Euro Bearings incorporates an extensive programme of mechanical seals and special seals to its catalogue
February 24, 2009
The tightness of the company Euro spain bearings Division has incorporated a comprehensive programme of mechanical closures of mass consumption, "economic and versatile". They are designed to cover all the needs of the market and designed to achieve dimensional interchangeability and the replacement of the different brands of closings both in millimeters and inches, with standardized models that meet the standards EN 12756 (DIN 24960). These models have application in different sectors of General Services, from swimming pools and water pumps to chemical, textile and food industries.
Euro Bearings Spain has also launched a new catalogue of the TTO brand, which includes a wide range of special seals. Materials for their manufacture may be NBR (nitrile), FPM (Viton) or silicone, and his election would depend crucially on the conditions surrounding the application that will be included: the temperature, the pressure of the fluid, or the environment, among others. In General, all these checkpoints met the following qualities: (appropriate to the fluid to retain) chemical resistance, high and low temperatures, high resistance to wear, low permanent deformation and good elasticity.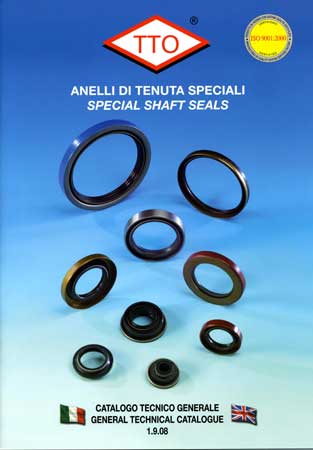 Cover of the catalogue of TTO.
Related Companies or Entities
Euro Bearings Spain, S.L. - ISB SPAIN