This news article was originally written in Spanish. It has been automatically translated for your convenience. Reasonable efforts have been made to provide an accurate translation, however, no automated translation is perfect nor is it intended to replace a human translator. The original article in Spanish can be viewed at
Inteligencia RFID UHF para automatización industrial y logística
It allows to detect objects labelled with tags in flows of product
Intelligence RFID UHF for industrial and logistical automation
Editorial Interempresas
16/05/2012
16 May 2012
The model RFU630 of Sick is a compact device of industrial use with integrated cheese cheese antenna, giving option to the connection of until three external antennas. His characteristic do it ideal for the resolution of tasks in industrial automation (identification or distribution of components) and logistical (identification of palés or boxes).
With the RFU630 is possible to detect several tags passive simultaneously thanks to his functions of multiple identification and anticolisión, what allows a reading/reliable writing of all the tags that fulfil the norms EPCglobal and ISO 18000-6.
So much in plants of production as in systems of carriers or in areas of collected and centres of distribution, the RFU630 is an ideal solution for the detection of objects labelled with tags in flows of product. Because of his compact design, the system of reading and writing can be installed of fast and simple way in spaces reduced. In necessary case can connect until three external antennas to obtain a result combined.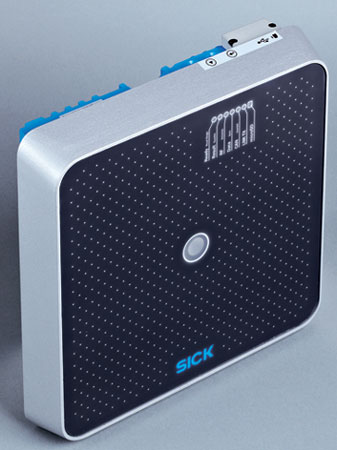 The RFU630 integrates an intelligent group of functions of filtered and classification of data.
The configuration effects employing the tool of parametrisation SOUPS. It is possible to integrate in the reader a software for specific applications. The parameters of the digital entrances integrated cheese cheese —for example, to activate a photoelectric sensor— can adjust with total flexibility to control concrete actions. The exits freely configurables can allocate, amongst other uses, to the reading or to the control of the actuators.
The RFU630 integrates an intelligent group of functions of filtered and classification of data like solution to typical tasks, simplifying like this the adaptation to said tasks. It treats of an intelligent and autonomous team.
Modulate and prepared for the future
The conception modulate of the RFU630 offers the flexible and economic use. Thanks to his compatibility with IDpro, the RFU630 can act inside a same network with different technologies (bar codes, 2D), allowing the use of common accessories. Besides, the firmware can be updated, what turns it into an adaptable system to future advances and guarantees to a large extent the hygiene of the investment.
Related Companies or Entities
SICK Optic-Electronic, S.A.