This news article was originally written in Spanish. It has been automatically translated for your convenience. Reasonable efforts have been made to provide an accurate translation, however, no automated translation is perfect nor is it intended to replace a human translator. The original article in Spanish can be viewed at
¿Qué hacer con el aceite industrial usado?
Sigaus ensures compliance with the policy and proper environmental management of this element
Things to do with the used industrial oil
Alberto Carmona and Eva Pérez, Sigaus communication Department
13/05/2010
May 13, 2010
The industrial sector consumes every year in Spain 150.00 tons of industrial oils. Steel industry, goods of equipment, energy, construction, public works and electronics are some of the subsectors in which productive oil has a crucial role. As a result, thousands of tons of waste oils are generated each year, a volume with an enormous potential for environmental impact and for which the law requires proper management. In this context, the nonprofit
Sigaus
entity represents a dual solution to the sector: to comply with the regulations affecting companies that import or sell oil or machines or components with oil, and as a guarantee of the proper environmental management of used oil.
The regulation on oils (RD 679/2006) establishes a set of obligations that affect a broad spectrum of companies: both at which manufactured and sold in Spain lubricating oil (either hydraulic, thermal, dielectric, cutting or machining oils)(, unmoulders, etc.) as to those who import these products from other countries for sale or consumption live at Spain. To some, others law gives them the role of 'manufacturers' industrial oils, which are subject to the requirements of the above-mentioned Royal Decree in relation to waste oils.
On the other hand, in many industrial processes are imported components, parts and machinery of all kinds that already contain some kind of industrial oil (e.g., industrial robots, machine tools, industrial vehicles, etc). In this regard, the companies that put in the Spanish market these teams are also regarded as 'manufacturers' industrial oils and are therefore affected by the requirements of the above-mentioned regulations.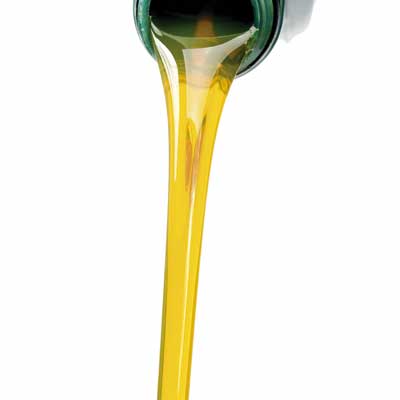 The industrial sector consumes every year in Spain 150.00 tons of industrial oils.
Membership not only Sigaus is a solution in compliance with the law, but that also means added value with regard to third parties
Solution for compliance with the law
All these companies are obliged by law to guarantee and financing the collection and management - in accordance with certain legal requirements - for waste oils resulting from consumption of the industrial oils placed on the market for them. In addition, RD 679/2006 provides for a number of other obligations of administrative nature (report annually to the competent administrations, develop business plans for prevention, etc.). As in other sectors - packaging, tires, appliances electrónicos… - with the rules provides that manufacturers to fulfil these obligations through its participation in integrated management (GIS) systems.
Sigaus is the GIS comprising 90% of the market of industrial oils in Spain (more than 110 companies), taking charge in all Spain of the collection and subsequent treatment of used oil, both vehicles and industrial sources.
Membership of this body not only non-profit is a solution in compliance with the law for the affected companies, but it also means an added value to customers and third parties, which demonstrates the company's environmental commitment. The GIS is financed through a fee paid the adhered companies: 0.06 euros per kilo of oil marketed/imported.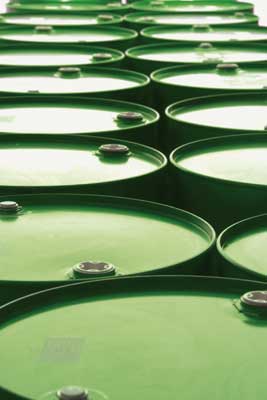 All the manufacturers are required by law to ensure and to finance the collection and management of waste oils resulting from consumption of the industrial oils placed on the market for them.
Guarantee of collection and management for producers
Thanks to these contributions, Sigaus works for the recovery of used industrial oil, with the aim of reducing their environmental impact and extract the maximum possible use of it. Sigaus offers coverage for the collection and management throughout the national territory through an extensive network of managers of waste oils. In 2009 the body recovered 154.775 tons of used oil, of which two thirds was for processes of regeneration (through the resulting new bases lubricants) and the remaining third to energy recovery (which produces energy)(, electrical or heat, the recovered waste).