This news article was originally written in Spanish. It has been automatically translated for your convenience. Reasonable efforts have been made to provide an accurate translation, however, no automated translation is perfect nor is it intended to replace a human translator. The original article in Spanish can be viewed at
Eroski transforma dos de sus sociedades en cooperativas
Eroski Transforms two of his societies in cooperatives
13 February 2012
The civil societies Gespa Hypermarkets and Gespa Cenco, in which the workers participate in the capital and management of his respective businesses, will celebrate this month of February his extraordinary preparatory Boards of workers to be informed formally of the proposals of transformation of his societies in mixed cooperatives. These Boards are previous to the celebration of the General Assemblies that in the month of March will approve his definite constitution like cooperatives.
This last phase tackles once that the workers manifested his majority adhesion to the project and that will convert them now in partners of a mixed cooperative. This cooperative definition will represent for the workers a similar internal organisation to the constituted in the cooperative Eroski, society matrix of the Group of distribution.
The extraordinary General Assembly of the cooperative Eroski of January of the year 2009 approved the set up of this process that now materialises like previous step to the formalización of two of his societies in mixed cooperatives.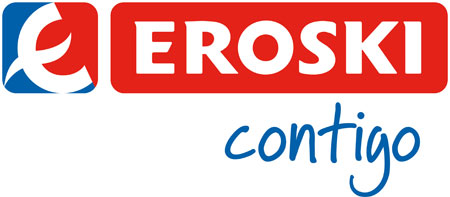 The cooperative Eroski promotes this offer of voluntary adhesion to all the workers of these businesses for his promotion to the status of cooperativistas proprietary by means of the constitution of mixed cooperatives of work associated. In this way it extends to the group of the staff the condition sociolaboral own of the hard-working partners of the cooperative.
In this new reality of cooperative design, Eroski will keep on being the society reference where resides the steering of the Group Eroski, and reserves in scoop the faculties to decide on his social object or the location of his social domicile; likewise it will keep on being member of Mondragón Cooperative Corporation.
This initiative pretends to preserve and strengthen the singular model of cooperative management of Eroski and has to carry to win in efficiency and competitiveness to the group of the Group, by the greater commitment that, from now on, assume the workers like partners and partícipes in the management and the results of his company.
Eroski Complete an upper network to the 2.200 establishments and is composed by hypermarkets Eroski, supermarkets Eroski/center, Caprabo and Eroski/city, offices of Eroski/travel, gasolineras, shops of sport Forum Sport, perfumeries IF, shops of leisure and culture Abac and 22 platforms. In Andorra, with four perfumeries IF.