The Dia chain reinforces its agreement with ADT as a provider of security in their establishments
February 24, 2011
The flag of supermarkets day, Spanish multinational integrated since the year 2000 in the Carrefour international group, has recently strengthened its relationship with ADT, provider worldwide of anti fire and security solutions. Founded in 1979, the chain pioneered the format of 'supermarket discount' has trusted, again, ADT for the protection of more than 2,000 stores - between stores and franchise-in all Spain, including the renovation of systems anti-theft electronic protection of articles (EAS) and promoting its origin labelling program.
Security management is an integrator of the policy of corporate social responsibility of day element, towards its customers and employees. For this reason, day committed to innovation in the implementation of comprehensive security strategies as well as in new technologies.
Manage security, while it continues to provide a shopping experience enjoyable for customers, is a daily challenge for many retailers. "ADT develops electronic security solutions considering the needs of its customers," says Ruben Garcia, director of the Retail Division of ADT in Spain. "Our systems of electronic protection of articles are designed to protect from theft in shops effectively allowing staff to devote time to customers." In addition, our systems of origin labelling helps maximize marketing techniques, diversification of products and the General operations of the trade. "It also helps increase sales and profitability, avoiding the loss of stock".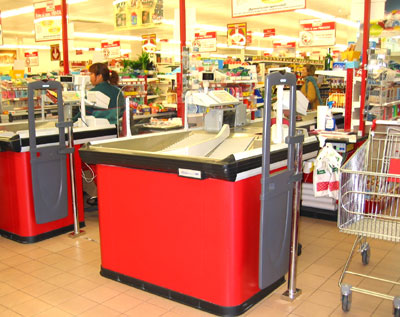 Once again, the Dia chain has renewed its agreement with the company ADT to protect its more than 2,000 stores.