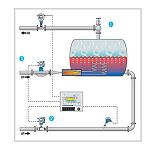 En la reunión del mes de junio de ISA – Sección Española, Endress+Hauser realizó una ponencia sobre la monitorización energética. Durante la ponencia se dieron a conocer cuáles son los aspectos clave a la hora de tomar las decisiones correctas en referencia a los costes aplicables a una instalación, así como las principales acciones de mantenimiento.
[+]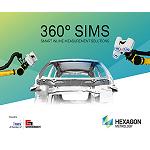 Hexagon Metrology e inos —miembro del grupo Grenzebach— colaborarán en la formación y comercialización de soluciones para el control dimensional de procesos y metrología 3D automatizada para la industria de automoción en general. Esta colaboración se da después del lanzamiento del producto 360° SIMS (Smart Inline Measurement Solutions) de Hexagon Metrology en el mes de marzo de 2014...
[+]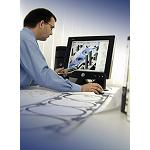 Esta adquisición refuerza la oferta de software de Hexagon, proporcionando los medios para cerrar la brecha de lograr la viabilidad plena de datos de calidad ampliando el alcance del recién desarrollado MMS (software de planificación de metrología) para incluir CAM (software de planificación de fabricación)...
[+]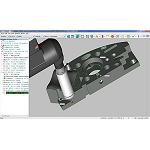 Hexagon Metrology ha lanzado PC-DMIS 2014, una versión con grandes modificaciones del software de medición líder utilizado para recopilar, evaluar, gestionar y presentar datos de fabricación...
[+]
Ipar Control, empresa situada en Elgoibar, Guipúzcoa, cuenta desde principios ed año con un nuevo laboratorio de metrologia industrial. El laboratorio está equipado con una máquina de medición por coordenadas MMC Zeiss Accura de alta precisión con las siguientes características: 3.000 x 1.200 x 1...
[+]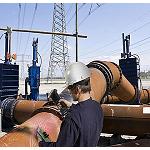 Creaform, world-wide referent in solutions of measurement in 3D laptops and services of engineering in 3D, has announced the launching of Pipecheck 2.2, his new and improved software of evaluation of pipes. When it uses together with the new scanner HandySCAN 3D, Pipecheck 2...
[+]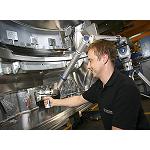 Lighthouse will be present in the 71º World-wide Congress of Smelting, that will take place of the 19 to 21 May in Bilbao. The sustainability will be the central axis of an event favoured by the World-wide Organisation of Smelting and by the Institute of Smelting Tabira...
[+]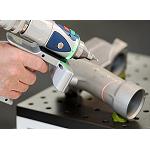 Lighthouse Spain, provider of portable solutions of measurement and capture of images, will be present in the BIEHM, Biennial Spanish of Machine-Tool, that will celebrate of the 2 to 7 June in the Bilbao Exhibition Centre...
[+]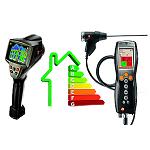 The past 5 March celebrated the 'World-wide Day of the Energetic Efficiency', a day whose celebration answers to the increasing interest and the greater sensitivity by environingingmental subjects that from does years impera all over the world. And from the starts of this new tendency, in Instruments Testo always have bet by the awareness on the saving and the efficiency of the energetic processes...
[+]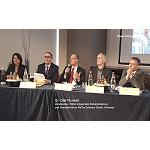 The round table with different CEO celebrated in the fair Vision has obtained a very positive answer by part of the means. The event celebrated the past 4 February 2014 in Frankfurt (Germany). Organised in collaboration with the VDMA. The debate centred in the different importance that has the processing of images in the world-wide markets of Europe, EE UU and Asia...
[+]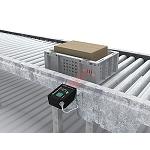 En ocasiones se dan unas condiciones ambientales difíciles durante el proceso, transporte e identificación de productos, como temperaturas muy inferiores a cero grados. Sin embargo, los componentes normales de automatización, como los escáneres de código de barras, generalmente no son adecuados para su funcionamiento en cámaras frigoríficas...
[+]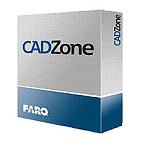 Faro Technologies ha adquirido CAD Zone, Inc., un proveedor de software especializado en el mercado de la reconstrucción de escenas del crimen, los accidentes y el orden público. La aplicación de nubes de puntos de CAD Zone se integrará en la tecnología de escaneado láser de Faro para proporcionar soluciones integrales destinadas a escenas del crimen y otros usos forenses...
[+]
Tecnalia y la empresa de servicios de metrologia Trescal han alcanzado un acuerdo para la creación de una nueva empresa denominada Trescal Iberica de calibracion, constituida por un 70% de Trescal y un 30% de Tecnalia...
[+]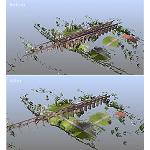 Faro Technologies organiza un webinario gratuito en el que presentará las nuevas funciones de su software de escaneado láser Scene 5.3 y la solución basada en la nube 'Webshare cloud', para el intercambio sencillo y rápido por internet...
[+]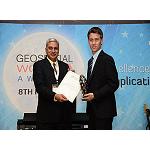 El Faro Laser Scanner Focus3D X 330, que ganó en la categoría LiDAR 3D Modelling, mantiene a la firma en una posición privilegiada dentro del sector geoespacial como único proveedor que ofrece tal logro técnico...
[+]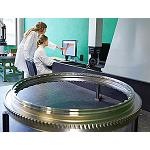 During three years Sariki will collaborate in the improvement of the processes of inspection metrológica of ITP. The company has reached an agreement with ITP by means of which during the next three years will hold responsible of the improvement of the processes of inspection metrológica three-dimensional and of new equipments of signs it manufacturer of aeronautical sector component manufacturing sector component manufacturing turbines...
[+]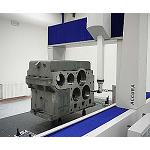 From the past month of January a new laboratory of industrial metrology is under way in Elgoibar, Gipuzkoa. Already it has of a machine to measure by coordinates MMC Zeiss Accura of high precision with the following characteristic: Zeiss Accura MASS of high precision of routes 3.000 x 1.200 x 1...
[+]
The manufacture in the rail sector has evolved of substantial form in the last decades of a parallel form to the greater provision that have the rail convoys nowadays, with a big implantation of the high speed. The demanding controls of hygiene require every time of a greater quality in the manufacture and assembling of all the components...
[+]
Next Thursday, 10 April the Parc TecnoCampus Mataró-Maresme will receive a course on 'artificial Vision applied to the Industry' organised jointly by Infaimon, the Escola Universitària Politècnica of Mataró and TecnoCampus.
Of 9 to 17h, the day will discover to the assistants the ease of handle of a system of artificial vision and will know the last technologies inside this industrial state...
[+]
Creafrom, world-wide pioneer in solutions of portable measurement 3D and services of metrology, will present the last novelties and innovations in technology of optical measurement 3D in Control 2014, that will celebrate of the 6 to 9 May in Stuttgard (Germany)...
[+]