Antonio Tanarro Aparicio, gerente industrial. Dirección Estrategia y Desarrollo del Negocio de Tecnatom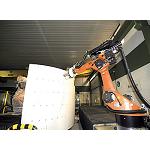 Las ventajas de utilizar material compuesto de fibra de carbono (CFRP o composite) en la fabricación de elementos estructurales de las aeronaves han hecho crecer significativamente su uso en los nuevos programas de los principales fabricantes aeronáuticos...
[+]
Redacción Interempresas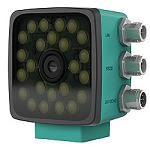 Los sensores de visión pueden ser sistemas muy sofisticados en la actualidad. Ejemplo de ello es la nueva serie de lectores de código OPC 120 para códigos 1D y 2D desarrollada por Pepperl+Fuchs. Además de su funcionalidad, diseño compacto y alta velocidad, entre las especiales características de este dispositivo se encuentran un filtro de polarización para la lectura de materiales muy brillantes y una conexión Profinet...
[+]
Redacción Interempresas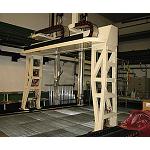 La empresa Turkish Aerospace Industries, TAI, ha vuelto a depositar la confianza en Tecnatom y la ha seleccionado para la actualización de sus equipos de inspección por ultrasonidos obsoletos...
[+]
Eneko Gómez-Acedo. Coordinador de la línea de investigación Medcon en IK4-Tekniker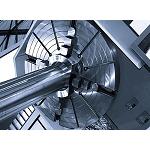 CIC marGUNE, Centro de Investigación Cooperativa de Fabricación de Alto Rendimiento, coordina la línea de investigación Medcon, cuyo objetivo es maximizar la precisión de la máquina-herramienta vasca y aumentar su competitividad mediante una nueva metodología. IK4-Tekniker, IK4-Ideko, Tecnalia y Aotek colaboran con CIC marGUNE en este proyecto.
[+]
Editorial interempresas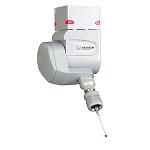 The series of the new cabezales of measurement HH-To-2.5 of Hexagon Metrology present numerous innovations, for example an entirely integrated controller, the protection capacitiva against collisions, as well as the cinematic accommodation developed recently for solicitación extremely high.
[+]
Editorial Interempresas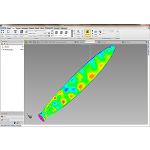 Lighthouse Technologies, provider of portable solutions of measurement 3D and capture of images, announces the launching of the new software Lighthouse CAM2 Measure 10.3 for his arms FaroArm, ScanArm and Laser Tracker.
[+]
Editorial Interempresas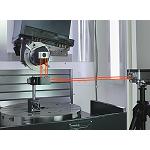 The visitors of the BIEMH that attend to the stand of Renishaw can see closely the solutions for the industry of the signature. Rotatory axles, softwares or encóders linear are some of the presentations of Renishaw for this fair.
[+]
Editorial Interempresas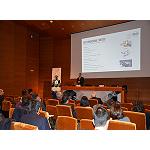 The past 28 March Metromeet put an end to his tenth edition, organised by the Association Innovalia and sponsored by Innovalia Metrology and Renishaw. More than 120 people visited the Euskalduna conference centre and concert hall of Bilbao to assist during two days to the two tutoriales, three keynotes and 16 presentations of the program, some data by which the organisers showed his satisfaction...
[+]
Editorial Interempresas
Solutions of weighing personalised for all type of situations of box: in the fair EuroShop 2014 (celebrated between the 16 and on 20 February in Düsseldorf, Pavilion 6, stand And75), Mettler Toledo presented the most recent models of his range of scales of box Ariva...
[+]
Editorial Interempresas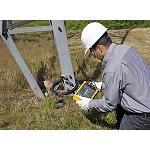 Fluke presents the new measurers of resistance to earth 1623-2 and 1625-2 with functions and accessories improved that accelerate the verification of the connection of put to earth of the electrical systems, what helps to resolve problems of electrical quality and reduce the risk of electrocution for the users.
[+]
Jose F. Molinero Reyes, técnico en digitalización 3D en Sicnova3D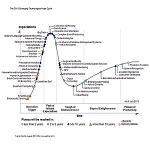 En agosto de 2013 Gartner lanzaba su gráfico de expectativas de mercado de negocios. Dichas expectativas ponían a los consumidores de impresión 3D en el pico más alto de la curva. Ellos mismos comentaban que uno de los secretos para el éxito de una empresa reside en una terna de ideas de negocio que sean independientes pero que, a su vez, se retroalimenten entre ellas...
[+]
Redacción Interempresas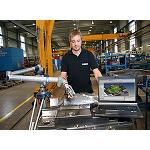 La medición continua durante el proceso de producción aporta la exactitud y velocidad, que la compañía quiere transmitir a sus clientes como bandera de su óptima calidad. Esta capacidad viene respaldada a la perfección por el brazo de medición de Faro, que ha ofrecido excelentes resultados, además, en ahorro de tiempo, costes, facilidad de utilización y rápido retorno de la inversión...
[+]
Asier Díaz de Corcuera, investigador en IK4-Ikerlan y premio Eolo a la innovación 2014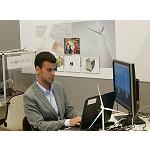 Los aerogeneradores de nueva generación que se están construyendo poseen una capacidad y un tamaño considerables, ya que tienen potencias tan elevadas como 5-7 MW, una altura de torre de 100 metros y diámetros de rotor de entre 120 y 130 metros. Pero dada la competitividad existente en el ámbito de los aerogeneradores para alta mar (off-shore), se espera que para el año 2020 se produzcan dispositivos aún mayores, con diámetros de unos 200 metros...
[+]
Redacción Interempresas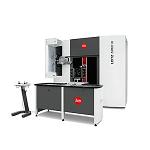 Hexagon Metrology ha lanzado al mercado Leitz Sirio Xi, el nuevo estándar para el taller. Sus diseñadores se enfocaron en seis requerimientos principales de los usuarios: máximo rendimiento, máxima precisión, máxima eficiencia, máxima velocidad, máxima competencia y una configuración tecnológica de vanguardia como parte del concepto 'Industry 4.0' de Alemania...
[+]
Editorial Interempresas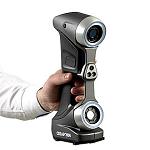 This new generation of HandySCAN3D of metrology looks for to revolutionise again the market of the scanned laser 3D with levels of performance never seen.
[+]
Editorial Interempresas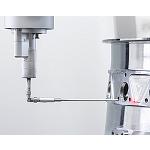 Hexagon Metrology has developed the solution HP-Or, a new technology of scan in MMCs estacionarias, based in measurement of optical distances with interferometría of frequency modulated.
[+]
Editorial Interempresas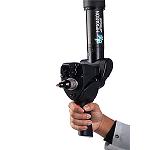 Hexagon Metrology presents a new generation of equipment Romer Absolute Arm. This arm of portable measurement is more amicable that never, thanks to a design indexable entirely new that improves the handle and offers realimentación acoustic and tactile immediate. A counterweight modified improvement also the movement of the arm during his operation, which optimises the experience of the user...
[+]
Alberto Isasi Andrieu, Jose Antonio Arteche Vicarious and Iñaki Araquistain, researchers of Tecnalia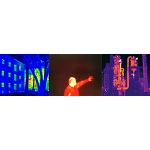 The thermography is a technical employee for the measurement of the superficial temperature of the objects to distance and without contact. For this, the sensors employed are able to attract the infrared radiation that issues any object whose temperature was above the absolute zero. This thermal sensors radiation is situated between the 500 and 14.000 nanómetros of the electromagnetic spectrum...
[+]
Editorial Interempresas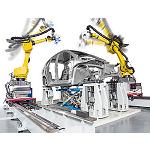 Hexagon Metrology launches a new family of solutions of measurement, the 360° Smart Inline Measurement Solutions (360° SIMS), that can be incorporated entirely to the lines of production of the industry of the sector of the automotive sector for use of the manufacturers during the production in series and the rest of the process of manufacture...
[+]
Editorial Interempresas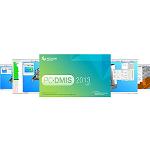 Hexagon Metrology has announced the launching of PC-DMIS 2013 MR1, an intermediate version of the software of measurement more popular of the world used for recopilar, evaluate, manage and present data of manufacture. Between the appearances stood out of the software include new elements in the interface of user for an appearance and a cleaner behaviour and simple, more than 100 improvements promoted by the customers and new tools of software...
[+]