This news article was originally written in Spanish. It has been automatically translated for your convenience. Reasonable efforts have been made to provide an accurate translation, however, no automated translation is perfect nor is it intended to replace a human translator. The original article in Spanish can be viewed at
La feria Control prepara su XXVI edición con más fuerza
The living room devoted to the control of quality surpasses again the expectations
The fair Control prepares his XXVI edition with more strength
Editorial Interempresas
17/04/2012
17 April 2012
Main international fair for the aseguramiento of the quality, Control 2012, the XXVI edition of this living room, will celebrate in the enclosure ferial of Stuttgart of the 8 to 11 May of this year.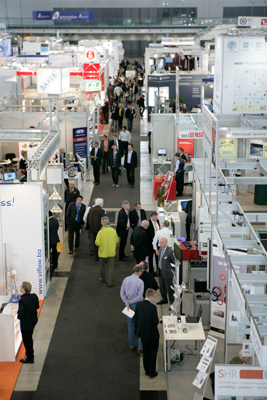 If the past edition supposed the celebration in style of the 25º anniversary, where already perceived an improvement respecto previous years, the recovery of the number of display units of Control 2012 situates again this living room like the most important devoted to the control of quality. In her they will give again it quotes international experts and will go back to offer a complementary program very convincente.
To three months seen to open his doors, Control surpassed already the number reached by his anniversary, 820 companies of 27 countries, data that come to show the importance that the subjects related with the quality and the control of processes suppose for the industries.
A fair that gathers no only products of control of new quality but also solutions of hardware and software, for fields so diverse like the measurement, the proofs of materials, equipment of analysis, optoelectronical, systems of control of quality and organisations related.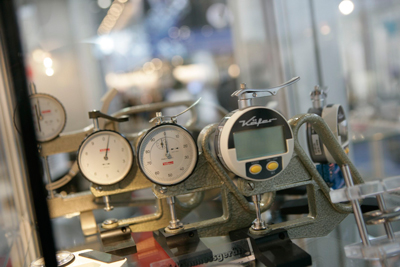 But the control no only is fixing new standards with regard to the offer of available products, but it also affects to an equal complementary program of valuable. Like this, for example, the presence of companies of solvencia contrasted (Fraunhofer Vision Alliance, Fraunhofer IPA, DGQ, between other) guarantees that the transfer of 'know-how', of the knowledge, the R&D and the practical application live '' in the most real sense of the term. On the other hand, the presentation that will offer the Institute Fraunhofer IPA in the pavilion 7 is a good example of this: 'measurement in 3D for the complete range of components'. And the special program 'The technology of measurement without contact', organised by the Fraunhofer Vision Alliance, has had so much demand that has done necessary to have more space of the planned.
With everything, in the different forums the visitors will be able to deepen in all these subjects to apply the solutions in his real work.
Spanish Presence in Control 2012
In the next edition of Control 2012 the visitors will be able to see also the offer of Spanish company of the sector of the size of Renishaw (Pab 3, stand 3304), Marposs (Pab 3, stand 3202), Zoller (Pab 1, stand 1420, that will show his new developments in the series 'pom', solutions oriented to the process of measurement). Also they will be present Faro Europe GmbH & Co. KG (Pab 3, stand 3404) and Hexagon Metrology (Pab 5, stand 5302).