This news article was originally written in Spanish. It has been automatically translated for your convenience. Reasonable efforts have been made to provide an accurate translation, however, no automated translation is perfect nor is it intended to replace a human translator. The original article in Spanish can be viewed at
Luxber incorpora la tecnología totalmente eléctrica de B&R
The manufacturer of machinery for the industry of the plastic bets by the automation and the energetic saving
Luxber Incorporates the totally electrical technology of B&R
Editorial Interempresas
14/02/2012
9 February 2012
With the introduction in his operation of the technology B&R, Luxber has achieved to answer to different demands of the market: reduction of the costs of the power, more functionalities and more flexibility in the software. Proof of this was the presentation in the Fair K of Düsseldorf (Germany), "with big success", according to the signature, of the extruder sopladora 'D105 ', totally electrical.
The fact that the machine was totally electrical involves that the power consumed in the movements of the machine can reduce until 70% in comparison with a hydraulics machine. In terms of power consumed average in the machine (including the movements of the same, the servoaccionamiento of the extrusor and the dissipation of heat), can reach a saving of 30%.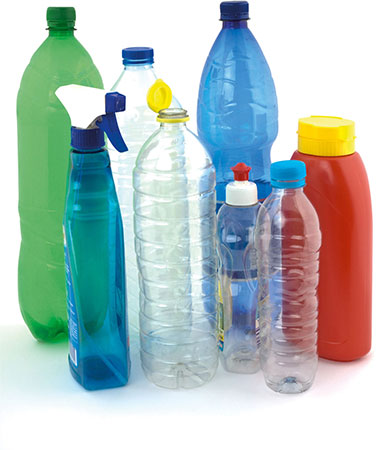 Control of 'parison'
The control of 'parison' is the dynamic control of the width of the tube of plastic to obtain a uniform container in the machine of extrusion-blown. The flexibility of the software Automation Studio of B&R has allowed to Luxber implement his own algorithms entering new functionalities, as well as develop a very versatile visualisation and simple to handle.
Control of the temperature
The perfect operation of the control of temperature in the machines of extrusion-blown is of particular importance. The proportionate bookshops by B&R include all the functionalities required, like the autotuning. It treats of an interface very adapted for the needs of the user, that improves the possibilities of diagnostic and makes possible to control the system and keep the elements of warming and cooling.
On the other hand, the solution of software implemented by Luxber is also prepared for different options of machine, for example mount a machine with two sides of production (cycle of left machine and right, with two moulds of blown). Automation Studio Helps to create packages of modular software that simplify the programming of additional options. The mapeado integrated cheese cheese of entrances and exits in the operating system of real time of B&R makes possible to award variable and entrances and physical exits in the controller.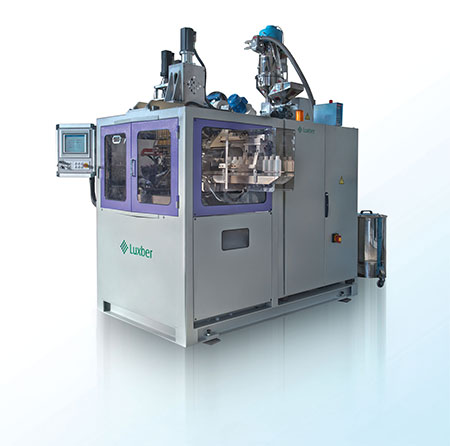 Extruder sopladora 'D105 '.
Hydraulics and hybrid machines
The solution of Automation Studio of B&R for the control of hydraulics movement is based in the folder of standard products that do not limit to any hardware in particular. The structures of code that can assign to different hardware make possible the use of the same interface of software for the hydraulics and electrical machines. This allows that the hybrid machines (as, for example, the machines with guide of electrical car) can be easily implemented.
An only source of code
B&R is the provider of all the necessary components for the control of the machine: Acoposmulti, variators, servomotors, motors step by step, control of temperature, botoneras, screen, etc. For Luxber was important that the support came from of an only engineer of B&R, independently of the field of the query.
Related Companies or Entities