Changes in the presidency and vicepresidencia of the entity Conaif-Sedigas Certification
17 April 2012
Conaif-Sedigas Certification, S.L
. It has renewed the charges of president and vice-president of the entity according to the rotatory system each two years that establish the statutes. In the meeting that the Board of directors celebrated on 12 April in Madrid, Andrés Quince Bonilla was appointed president in replacement of Julián Moreno Segarra and Francisco Alonso Gimeno, vice-president in place of Santiago de la Fuente Rodríguez.
Conaif-Sedigas Certification is a society devoted to certify to the installers and agents of set up, maintenance, repair and adecuación of devices of gas.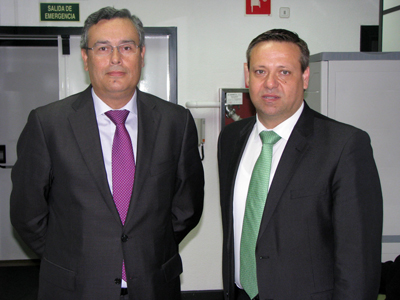 To the left the president Andrés Quince; to the right the vice-president Francisco Alonso.