This news article was originally written in Spanish. It has been automatically translated for your convenience. Reasonable efforts have been made to provide an accurate translation, however, no automated translation is perfect nor is it intended to replace a human translator. The original article in Spanish can be viewed at
Abierta la inscripción para el Congreso de Conaif 2012
Opened the registration for the Congress of Conaif 2012
12 June 2012
From finals of the past month of May finds opened the term of registration to the XXIII edition of the Congress of
Conaif
, that will celebrate in the University of Lleida the days 18 and 19 October 2012.
To facilitate this formality to the assistants, Conaif has established the modality of on-line register through the web www.congresoconaif.es. The separated 'Registrations' allow to realise them of simple form filling the fields required in the forms 'Data of the applicant' and 'Data of assistance'.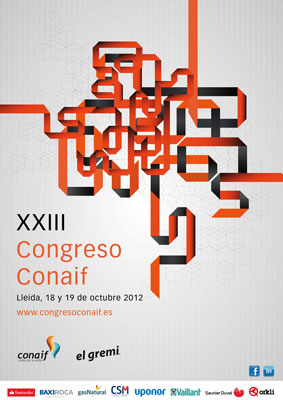 In addition to the face-to-face option, the Congress of Conaif 2012 presents between his novelties the possibility to be still in it real time through Internet. With the purpose that all the world can benefit of the exchange of knowledge that will take place during the same, those who can not displace until Lleida will be able to live the event in direct and of free form through the web www.congresoconaif.es thanks to the technology 'streaming', that allows the distribution of audio and video of continuous form, without need to download the data to the computer.