This news article was originally written in Spanish. It has been automatically translated for your convenience. Reasonable efforts have been made to provide an accurate translation, however, no automated translation is perfect nor is it intended to replace a human translator. The original article in Spanish can be viewed at
El aire comprimido, una fuente de ahorros
A small change in the use of the air compressesed can create a big impact in the costs
The air compressesed, a source of savings
Source: Brammer
16/05/2012
16 May 2012
The air compressesed and the guns of expulsion form an integral part of the industrial processes in all Europe. Although the air is free, the power consumed by the compressesors has a high cost, since more than 10% of the electricity that employs the industrial state allocates to the use and employment of air compressesed; already it was to cool, dry, clean, descontaminar or aspire.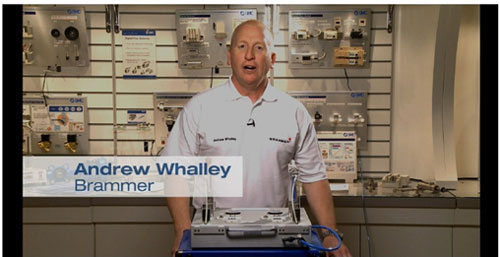 Andrew Whalley, of Brammer, explains how a gun of expulsion specialised can save energetic costs.
In some cases, the consumption of electricity that derives of his use reaches 30% of the total consumption of electricity. Although only the 8-10% of the total power that consumes a compressesor finishes turning into the necessary final power to do that the team work. What represents, obviously, an important energetic waste as well as economic.
Brammer, distributor paneuropeo of products and services of Maintenance, Review and Repair (MRO), stands out how the innovative design in industrial applications standards, as for example a gun of expulsion more efficient, can result in significant savings.
Oliver Campbell, Marketing Manager in Brammer Spain, explains that "by nature, the guns of expulsion spend a lot of power; each one of his uses represents a new escape in the system. Therefore it exists an enormous potential to save".
"Modifying the internal design of the gun and adapting his filters, can attain big improvements in performance and efficiency, and a reduction of more than 20% of the bill of electricity."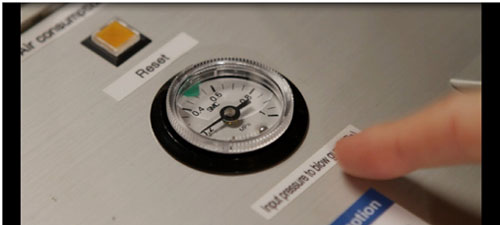 The pressesure of the air can vary according to the gun of expulsion used.
The air compressesed and the energetic saving by means of the guns of expulsion is the last subject of the series of videos of 'Fast Councils' of Brammer. These videos consist in short and notable visual aids presented by specialists in groups of products and experts of the industry to explain problematic key and suggest practical councils for the customers. It can look the last video of 'Fast Councils' on air compressesed and guns of expulsion in the web www.brammertips.com.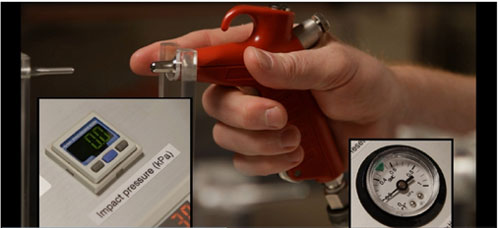 A gun of standard expulsion requires more pressesure of the air to keep the flow.
Related Companies or Entities