The XXV edition of the Prizes Pimes keeps the number of candidatures in spite of the crisis
14 May 2012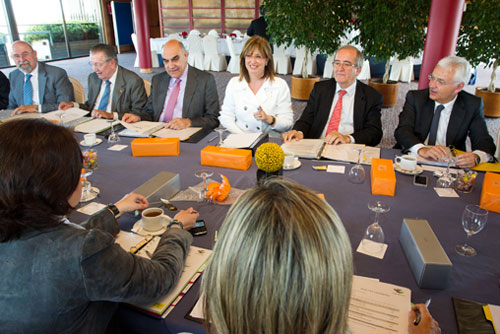 Pimec, the patronal of the micro, small and average of Catalonia, ascertains that the Catalan SMEs keep his interest in opting to the Prizes Pimes that organises this entity. In spite of the hard crisis that from 2008 has supposed the closing of 40.000 companies in Catalonia, this XXV edition of the prizes keeps the number of companies that aspire to the same, after some years in that habia gone diminishing the number of participants.
The 20 personalities that form part of the Jury of Prizes gathered to first of May for the deliberaración of the 62 candidatures presented, pertinent of 51 companies.
The Prizes Pimes have 4 modalities: SME more competitive, in category of micro, small and medium enterprise; trade more competitive; I reward Foundation Pimec to the values of company; and Prize to the Linguistic Quality in the business world.
63% of company that opt to these prizes have presented in the first category; 19% to the values of company; 9% to the most competitive trade; and 9% to the Linguistic Quality.
By terrotorios, 26% of the companies are of the Metropolitan Area of Barcelona (16); 45% of the regions of the Central Catalonia (28); 6% of Gironinginga (4); 10% of Tarragona (6), and 13%, and Lleida (8).
Josep González, president of Pimec, explained during the meeting of the Jury that feels a big satisfaction for celebrating the 25 years of the prizes, since "it is a clear sample that the pimes keep on being the engine of the economy in our country".
The prizes will deliver in the frame of the annual dinner of Pimec, of the next 11 June in the Palau of Congressos of Catalonia and that will have the presence of the President of the Generalitat, Artur But. By third consecutive year, Pimec will allocate the whole quota of the dinner that credit the assistants to a very next cause to all the emprendedores: the program 'emmpersona' of help to the empresariado that set up to finals of 2009 the Foundation Pimec Acció Social.
Related Companies or Entities
Patronal de La Petita i Mitjana Empresa de Catalunya