This news article was originally written in Spanish. It has been automatically translated for your convenience. Reasonable efforts have been made to provide an accurate translation, however, no automated translation is perfect nor is it intended to replace a human translator. The original article in Spanish can be viewed at
Conaif y Anese acuerdan colaborar en la promoción de los servicios energéticos
Conaif And Anese agree to collaborate in the promotion of the energetic services
10 May 2012
The president of the National Confederation of Associations of Companies of Plumbery, gas, Heating, Air conditioning, Maintenance and Affine (Conaif), Esteban White, and the one of the Association of Companies of Energetic Services (Anese), Rafael Smith Martín, signed the past 8 May an agreement that will carry to both organisations to collaborate in the promotion of the energetic services.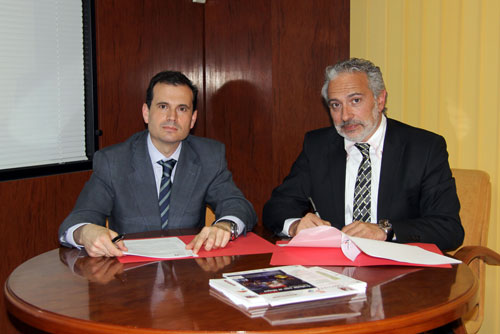 The signature of the agreement took place in the social headquarters of Conaif, in Madrid.
As it establishes said agreement, Conaif and Anese will spread the profits and better practical of the energetic efficiency and the energetic management inside the sectors to which Conaif represents. Also they will promote and they will spread the activities and initiatives that Anese carry out in relation to the energetic efficiency, the energetic services and the applications of these.
Likewise, both entities engage to work in the identification and the development of sinergias between both organisations that allow to offer to his new members products, services and tools for his business development.