This news article was originally written in Spanish. It has been automatically translated for your convenience. Reasonable efforts have been made to provide an accurate translation, however, no automated translation is perfect nor is it intended to replace a human translator. The original article in Spanish can be viewed at
Xylazel potencia su área industrial –metal de la mano de Tikkurila
Xylazel power its industrial area - metal from the hand of Tikkurila
September 16, 2011
Xylazel continues to grow and develop its new industrial line for the care and protection of the metal markets Spanish and Portuguese from the hand of the Finnish company Tikkurila.
Xylazel is a leading company in the market of the preservation of wood and with a prominent position on the protection of the metal, as well as all companies of the Zeltia group which belongs 100%, characterized by a clear orientation towards r & d. Since its inception, the company has counted with the collaboration of the best technological partners. The development of the area of the protection of the Metal in the Industrial Sector, Xylazel from the year 2010 has a collaboration agreement with the Finnish company Tikkurila, whose synergy with Xylazel, lies in its innovation strategy and environmental.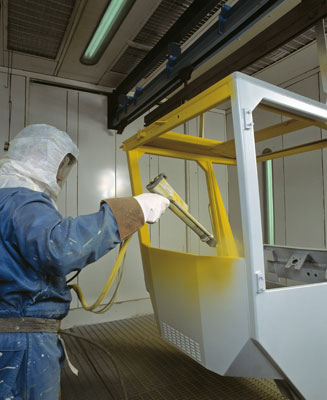 For its part, Tikkurila is a company specializing in Finnish painting sector, which enjoys a history of more than 150 years and also in first position in the markets of Sweden and Russia. He has developed also a complete system of products to water for the protection and painted metal parts, unique in the world by their special nature, allowing greater use of projected painting, they comply with the laws of volatile organic compounds emissions into the atmosphere (VOC) and protect very differentiated way applicator staff. In addition, water from Tikkurila paints are protective coatings of a guaranteed high level of resistance, eliminates the need to use thinner viscosity control, are not flammable, are not toxic and emit a very low level of solvents, avoids the use of solvents in cleaning and do not produce toxic wastewater.
Related Companies or Entities